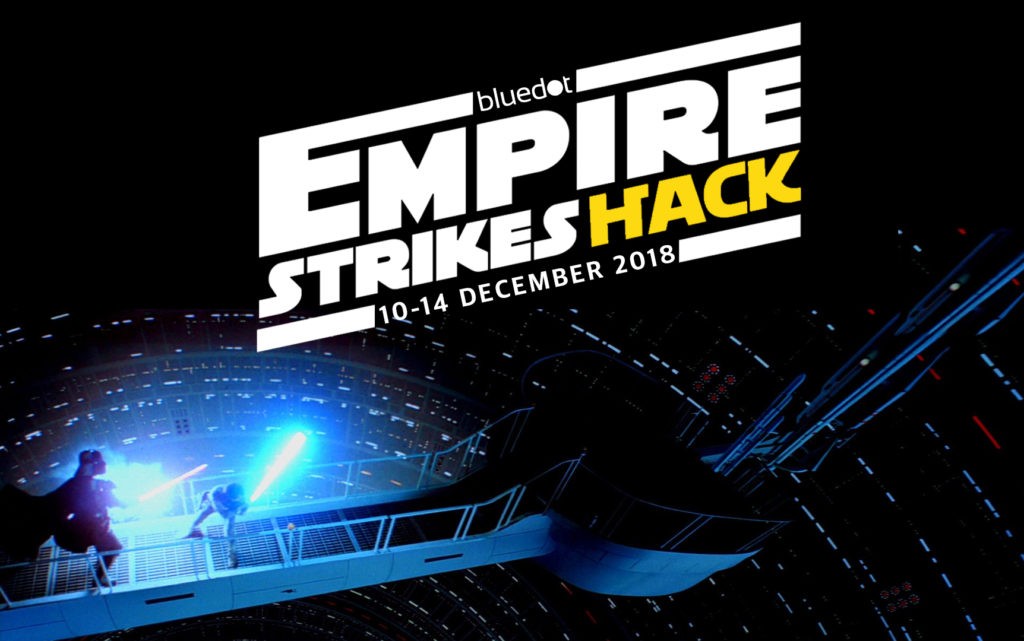 Hack Week: Episode V
Christmas came early to Bluedot. Hack Week 2018, ended last week and I'm still excited about all our team's creations.
During the second week of December, our Melbourne  team 'hacked' everything from how we approach learning, to building, to "hacking" our daily routines and deadlines. The primary objective of Hack Week was literally to "be free, express ourselves, and follow our calling."
There were no limits, just extra room for the experiments we wanted to conduct and programs we wanted to learn more about. To me, it was like having a candy bar without the calories, just pure delight.
In November, we received an email from our co-founder, Filip Eldic, that told us of the approaching Hack Week schedule and series of lunchtime small-talk topics.  Since this is the fifth annual Hack Week at Bluedot and many of us are massive Star Wars fans, we thought it fitting that this year's Hack Week be Episode V: The Empire Strikes Hack.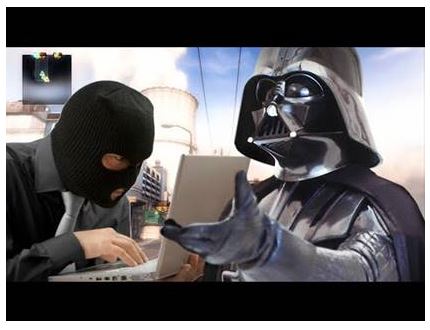 Immediately after the email went out, our office erupted in an excited chatter.
"Hack week is coming!"
"What are you going to do?"
"Have you found a niche for rapid development and implementation?"
"What are you interested in?"
When Hack Week finally arrived, here's how the week went:
Day 1
Projects Overview and Coding
The start is always fresh. Hacking.
Once the individual projects were announced, the ideas that I'd had in the back of my head and at the tips of my fingers started to become real. The prize for Hack Week's winner was announced, but it was merely the cherry on top of accomplishing an incredible project.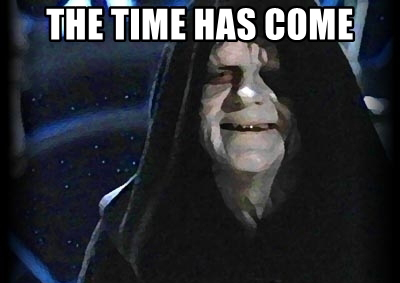 Day 2
Hack Picnic Day and Coding
Having time to focus on our individual projects was fun, but spending time together as a team in the Melbourne Botanic Gardens on a sunny day was even better.  Sharing our national foods with our multicultural team members was especially great. And, yes, there was plenty of beer to go around!

Day 3
Breakfast, Lawn Ball and Coding
The pictures may look like we all spent the day only enjoying ourselves but that's only half true.  The time our team spent together was relaxing, but the time I spent working on my individual project was intense. It was like an endless cycle of fear and acceptance, somewhat like the battle of the light and dark sides of The Force.
My work on any given day went something like this:
Relaxing into the project An unexpected challenge comes up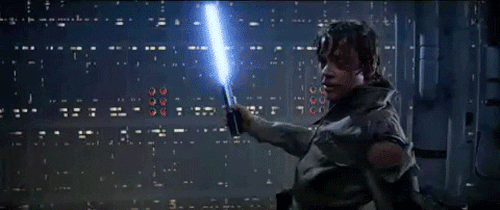 Accepting the reality that this project is NOT working
Finding a way to make it work
Euphoria!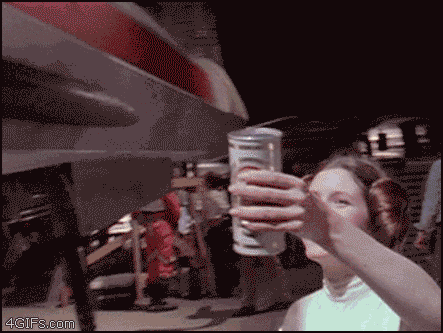 Relaxing back into the project
Almost immediately, an even uglier challenge comes up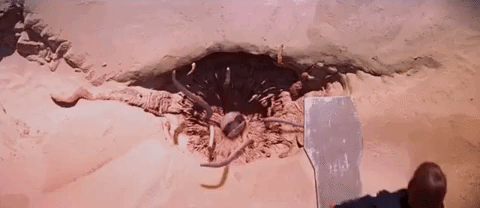 Here we go again...
On day three, I was still stuck in the gif loop of facing the reality of my project not working.  Eventually, though, the project started coming together.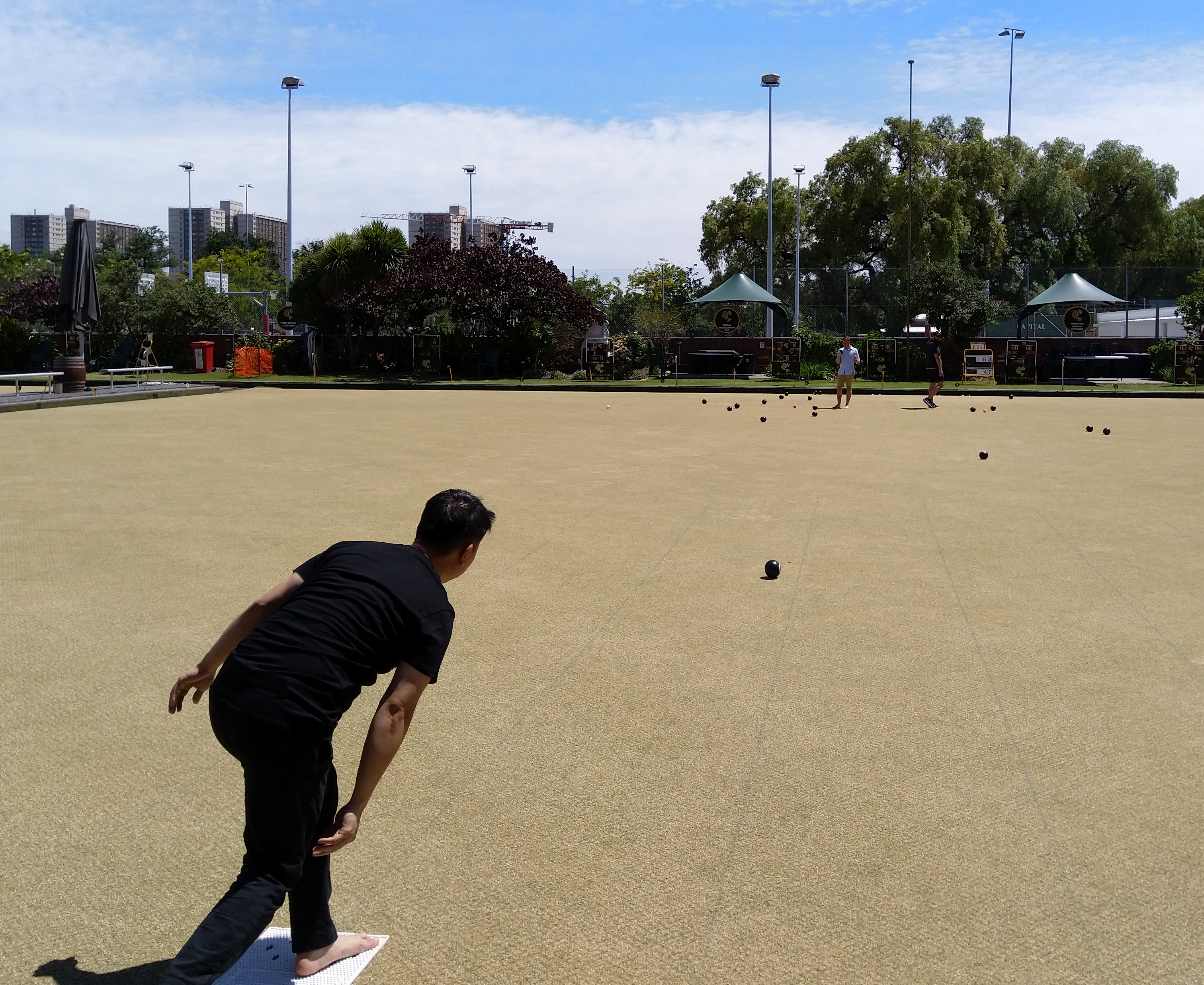 Despite my hacking highs and lows, our team had a great day of lawn ball and beers.

Day 4
Coding and Coffee
Day four was relatively calm with everyone focused on their coding.  The coffee flowed throughout the day as the impending deadline our demos loomed.  Like the final battle between Luke and Darth Vader in Empire Strikes Back, our projects offered some, shall we say 'unlikely surprises'.
Refer to the above cycle of fear and acceptance, but add more caffeine.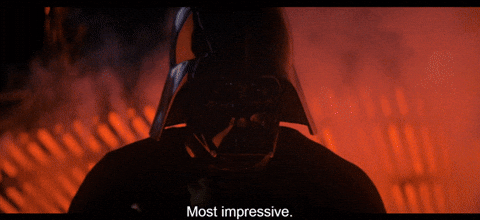 Day 5
Demos, Judging and Prizes
Our team's demos surprised a lot of us.  Colleagues showed their creative sides and we found ourselves laughing quite a bit.
Everyone was judging the demos, but no one was judgmental. We awarded the first, second, and third place prizes as well as an honorable mention, but there was a communal sense that we had all won something much greater.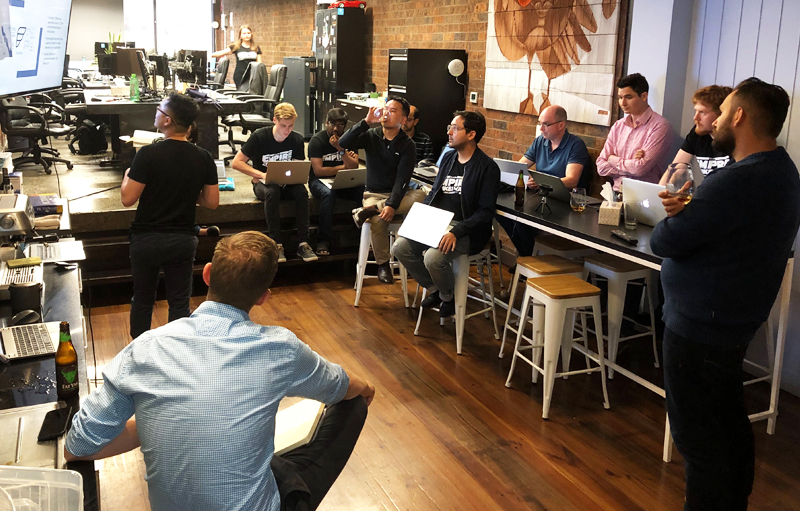 Now that the dust has settled and we're finishing the last of our actual work projects before the end of the year, we do so with a little more creativity and sense of fun.  After working through our own individual projects, I think we're all a lot happier being able to work as a team!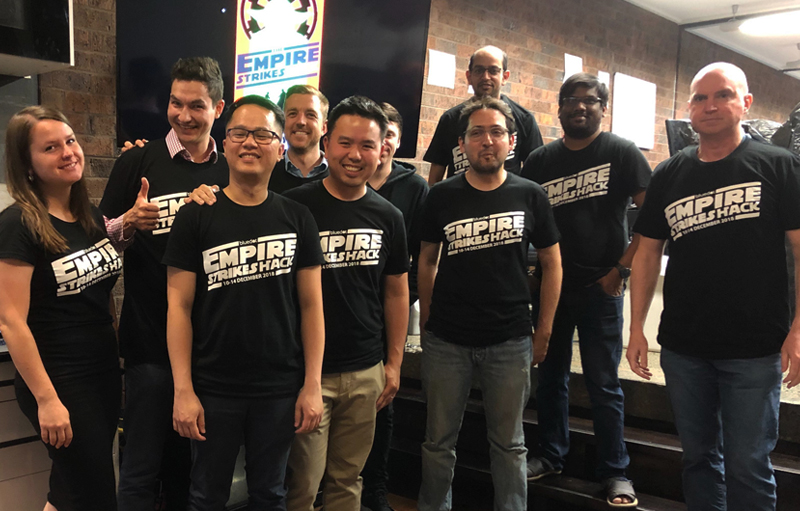 ---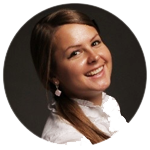 Yulia Velichko, Author
Yulia is a QA Engineer at Bluedot.
Bluedot helps brands and enterprises understand their customers' physical behaviors. We deliver precise, first-person location data, via the brand's mobile app, to compliment digital profiles and wow customers.