MOBILE PICK UP CASE STUDY
Sports Fans
Beat the Line
at Stadiums
See How LOKE Unlocked Mobile Pick Up with Geolocation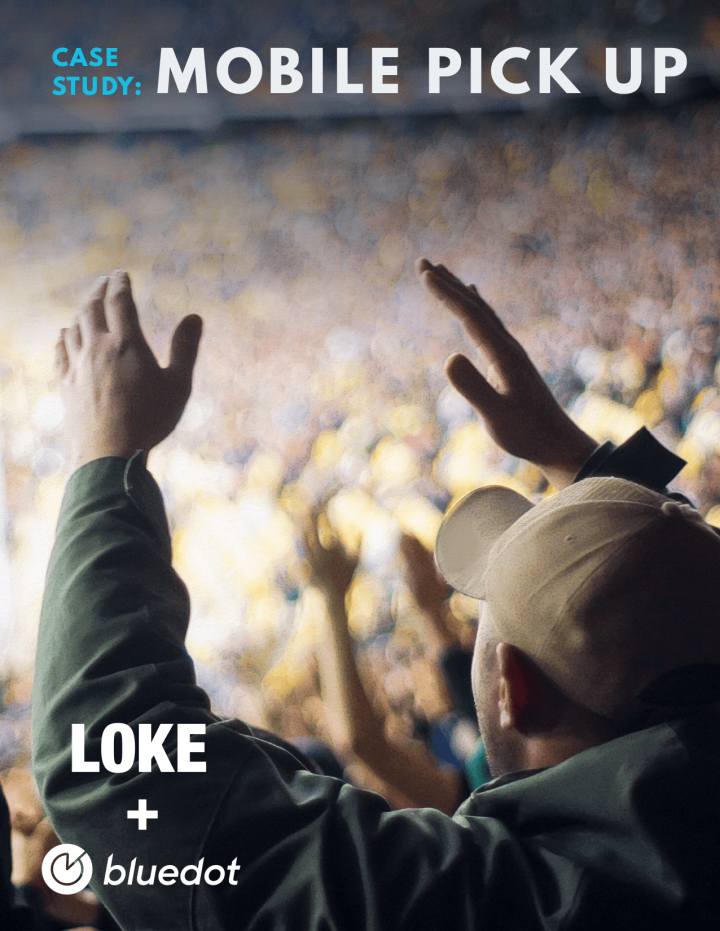 Loyalty and Payments App Powers Seamless Mobile Pick Up at Stadiums
LOKE, a leader in mobile loyalty and payments, created an app for sports fans at stadiums to order, pay for, and pick up concessions without waiting in line. 
To power a seamless pick up experience, LOKE needed to recognize when fans were on their way to pick up mobile orders for food and beverages. LOKE needed a solution that would solve for long lines and food preparation timing. Their objective was to quickly process orders and get fans back to the game faster.
Powered with Bluedot geolocation, LOKE:
Detected customer approach to food counters and bars
Delivered seamless order pick up experiences
Processed secure in-app payments
Provided personalized engagement at scale
Bluedot's location technology has helped us to win enterprise clients and unlock unmatched use cases that enhance the customer experience and keep us at the forefront of innovation.