QUICK SERVICE RESTAURANTS (QSR)
Faster, Fresher QSR Experiences Using Location
A Smarter Way To Engage Customers
Engage customers on their terms – when and where it matters most.
Differentiate your quick serve experience with timely mobile order updates, automated loyalty rewards and reminders, and more by using location for relevant, in-the-moment messaging.
Leading QSR brands, including Dunkin' and KFC, use Bluedot's highly accurate geofencing software to power smarter engagement and more optimized customer experiences.
QSR Awards Bluedot Applied Tech Winner
"We're excited to present Bluedot with a 2020 Applied Tech Award for its work in making mobile ordering and pickup more of a reality for drive-thru operators."
-Sam Oches, editorial director for QSR Magazine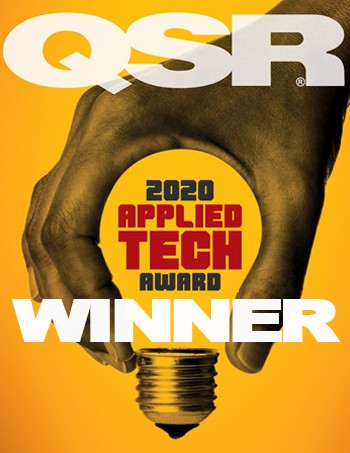 The State of What Feeds Us V
This latest edition of our State of What Feeds Us report surveyed over 1,500 Americans to support restaurant brands as they navigate ongoing operating, social, and economic shifts.