Understanding guest arrival has never been easier.
Empowering brands with convenient check-ins for order
pickup, contactless curbside and BOPIS.
FOR  WEB, TEXT, EMAIL
Easy Curbside Check-Ins With Customer-Facing Screens
Designed to manage curbside pickup without the use of an app, Now Ready's pre-built screens enables customers to notify staff of their arrival with just one tap. Customers initiate pickup when they are ready and are provided timely curbside instructions.
A web-based tool, the Now Ready link can be added anywhere – such as an order confirmation page, text, email to start BOPIS or curbside pickup.
Now Ready can be embedded into existing channels and processes. With flexibility in mind, Now Ready can be used independently or alongside our suite of arrival tools including Wave and Hello Screens.
Pick and choose which options are right for you.  
Expand your business with easy curbside pickup today.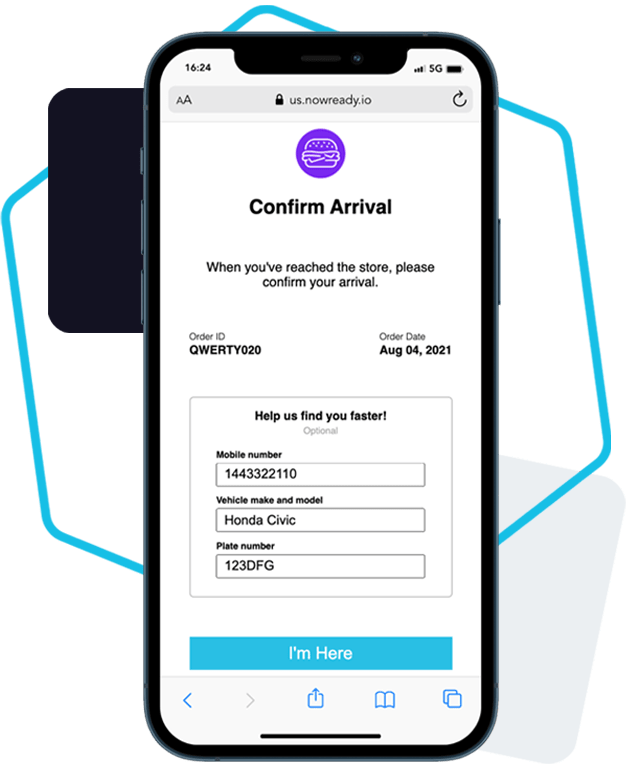 FOR  WEB, TEXT, EMAIL, APPS
Out-of-the-Box Arrival Notification Solution
Wave allows customers to notify staff of their arrival with just one tap. Wave is an API endpoint  – displayed as a deep link or button – that connects to any existing status screen (such as Hello Screens). 
An easy to implement tool, Wave arrival notification can be added anywhere – web, SMS, email, app, etc. No location permissions required. Customers simply tap once to 'Wave' to staff that they are on-site and ready to pick up their order. It's a breeze for both customers and staff.
With Wave, you'll never leave a customer waiting in the parking lot again.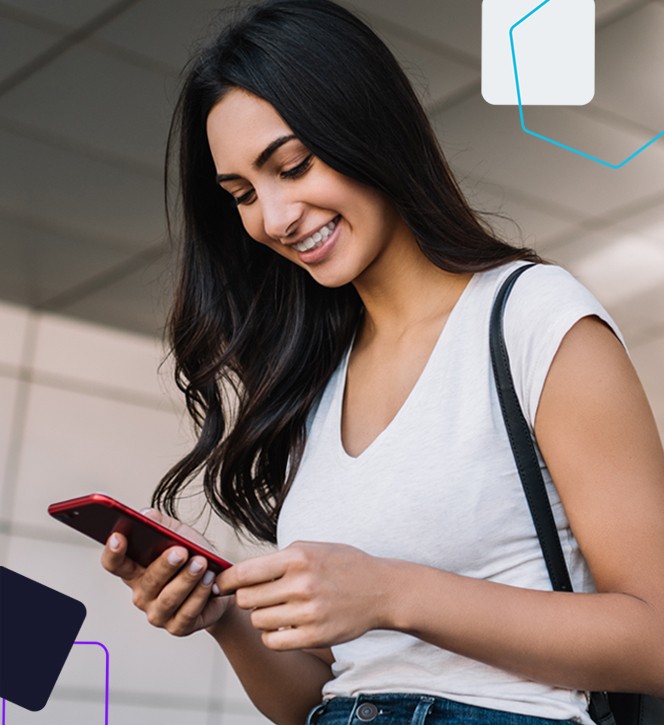 With just a few lines of code, you can start receiving arrival alerts on-premise or in-store.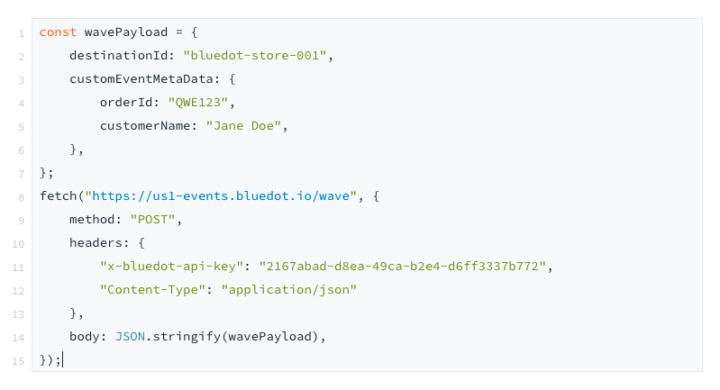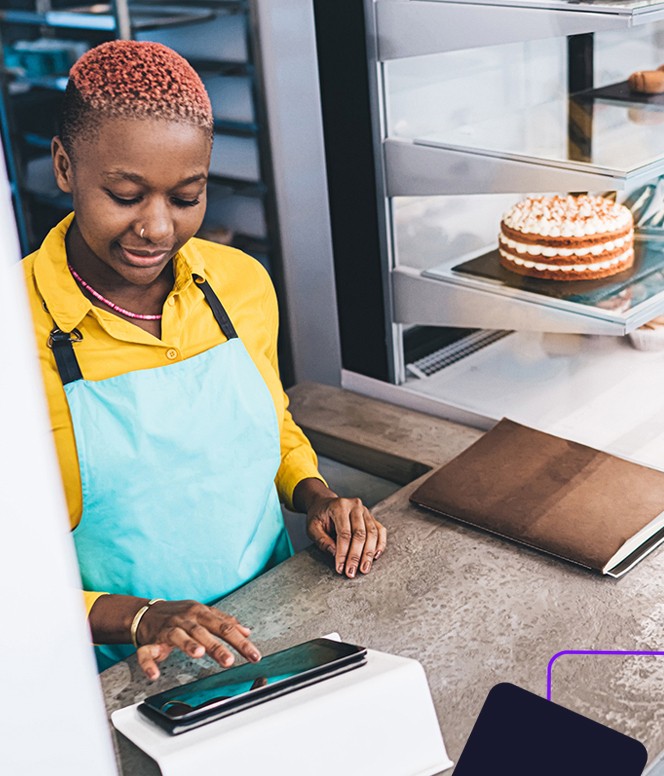 FOR  WEB, TEXT, EMAIL, APPS
In-Store Dashboard to Alert Staff of Customer Arrival
Hello is a super-fast, intuitive dashboard for in-store teams to be alerted of customer approach and arrival. This is ideal for mobile order pickup – whether in-store, curbside, click-and-collect, or drive-thru. 
Customers place their order and head to the store. Hello Screens populates order information when the customer is en route and updates as they approach. On arrival, Hello provides audio and visual alerts so staff can promptly hand off the order.
Ease and efficiency for restaurant operations:
Designed for clarity and simplicity, Hello Screens displays essential information in an accessible way so anyone can use it. No special training required.

Hello receives live updates from tools such as Wave or Tempo to inform stores of customers' approach and arrival.

Staff can prioritize and stage orders based on arrival times, not simply the order in which they were placed.

Hello runs in-browser, on any existing device so there's no need for complicated POS integrations, updates, or hardware purchases. It's responsive, easy to set up, and complements existing order workflows.
How Hello Screens Work
Hello works alongside your POS (though not directly integrated) and can display whatever order details desired (though only name and order number are required). 
When the order is placed via the mobile app, the relevant order details are passed through to Hello and as customers are en route (e.g. 10 min away, 5 min away, etc.) they appear on Hello based on their estimated time of arrival. Staff can easily view details, greet customers by name, and mark orders complete once the hand-off is finished.
To get started, simply set up the screen with a one-time code, view customers, and deliver magic.
Hello Screens for iOS and Android
FOR  SMARTPHONES AND TABLETS
Alert Staff to Customer Arrival While on the Move
Hello Screens now has extended functionality. Our popular browser-based dashboard makes it easy to alert staff when a customer arrives on site, but what happens when an employee has stepped away? 
Now, you can add Hello Screens for iOS and Android to add smartphone and tablet capabilities. Deliver push notifications to staff anywhere — whether they're behind the counter, at the back of the restaurant, or in the lot delivering another order.
Make sure visitors get the prompt attention they're expecting by giving employees complete visibility into customer arrival:
Real-time updates

Audio alerts

Color-coded orders and pulses when customers arrive on site
No beacons needed to enable location
Ideal for SMBs, mid-sized and enterprise businesses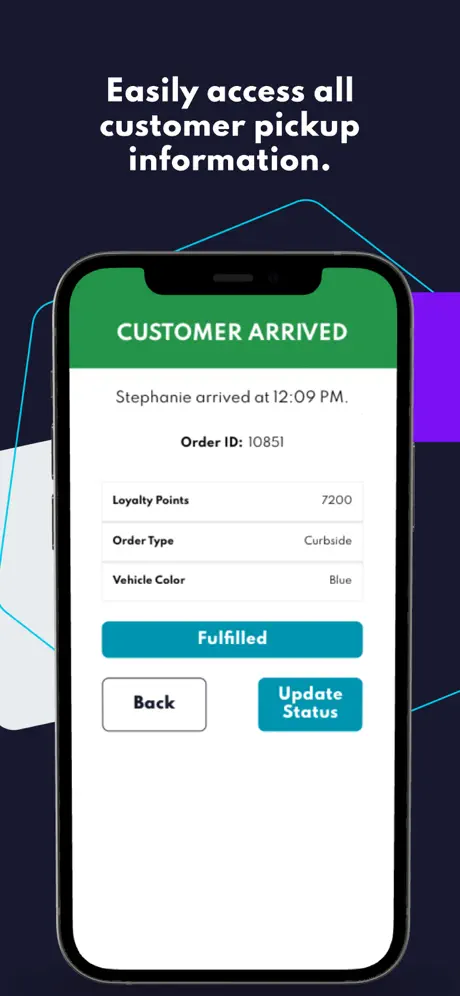 Tempo: Time-Based Arrival Technology
FOR APPS
Advanced ETA at Your Fingertips
Tempo enables a seamless customer hand-off – whether keeping groceries refrigerated until the very last moment, or ensuring a to-go order is hot upon customer arrival, or limiting customer interactions for safety reasons.
Tempo's predictive arrival technology eliminates the need to guess when a customer will most likely arrive, giving you time to prepare food or fulfill orders in an efficient manner.
Tempo understands that 1 mile coming from the north of the destination may take twice as long as coming from the south. Taking into consideration traffic patterns, topography, time of day, and mode of transport, Tempo helps you make better decisions on when to start order fulfillment.
Best of all, there's no waiting, no manual customer check-ins. Plus, license plate numbers and other vehicle identifiers are not necessary.
Businesses know in real-time when a customer has arrived.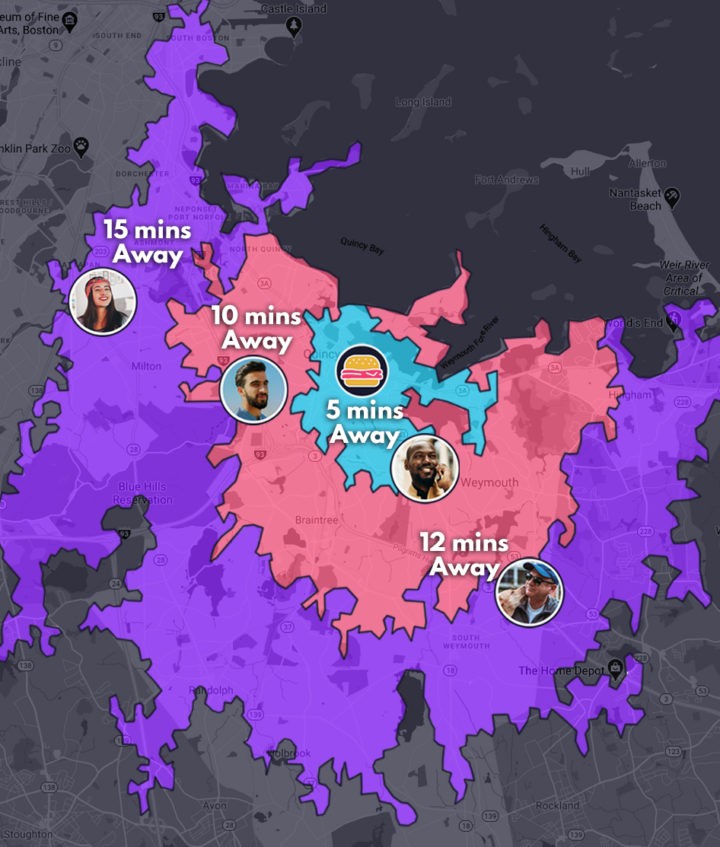 Let's chat.
Request a demo to learn more.
Get

on-the-go

 r

ight.