GAMIFICATION
Win and Retain App Users with Gamified Experiences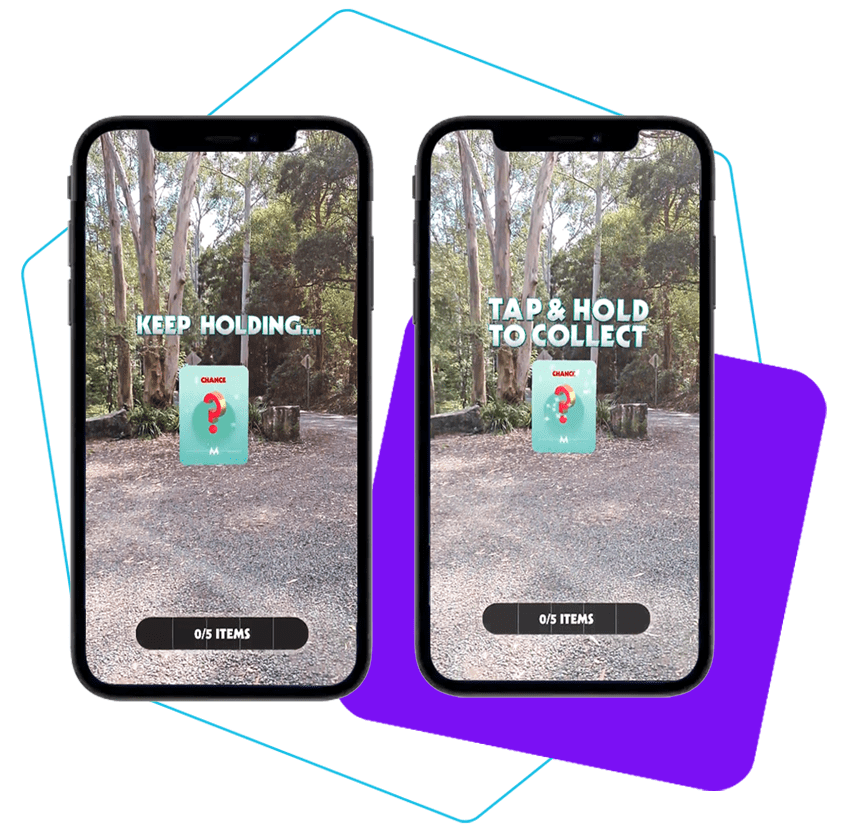 Location-based games make engagement

fun.
With millions of apps available to consumers, leading brands use location-based gamification to attract and engage app users. 
Combine digital components of gaming with physical location to unlock a whole new level of enjoyment and engagement that will increase revenue, drive foot traffic and provide valuable customer data.
Create treasure hunts, spin for prizes, sweepstakes and more for your customers.
Geofencing Features for App Gamification

Accuracy for Augmented Reality
Gameplay Dashboard
Offers real-time data to view current players in-game through a customized dashboard.
Density Managment
Real-time crowd control to manage participant play and frequency.
Intelligent Zones
Programmatically create perimeters to determine and prioritize what players see. Create zones for parks, trails, sidewalks, etc. but avoid less desirable locations.
Scalability
Easily scale to thousands of locations with over 200 million points of interest (POIs) and counting.
Simulator
Measured in milliseconds, real-life load testing ensures robust game play when millions of players are on. 
70%ISACA, 2016
of consumers believe AR
can bring them benefits.
Winning With Augmented Reality
Use geolocation along with augmented reality (AR) for enhanced customer interactions at designated locations. 
For example, add AR artwork to your storefront, iconic public statues, or park benches where app users can find treasures and unlock rewards when they collect all the artwork.
Wow users with interactive AR characters that welcome customers, say hello, give pep talks, provide clues, and more based on the app user's location. 
Game on!
40%Deloitte Insights, 2012
increased customer interactions with a company from using gamification
Drive App Downloads and Boost Engagement
Powered by Bluedot, apps can launch sensational marketing campaigns with location-based gamification to drive adoption and increase active users.
Geolocation technology enables customizable gaming experiences such as earning badges based on visit frequency, unlocking tiers from completing location-based activities, and more. 
Gamification campaigns are particularly effective because the explicit value to consumers makes it easy for app users to opt in to location permissions and push notifications. Customers know exactly why location detection is required and the brand delivers a high-impact, rewarding experience.
#winning
Level Up Your App
Learn how geolocation takes app gamification to the next level by creating real-world quests, unlocking rewards, or gamifying location-based experiences.
GAME ON!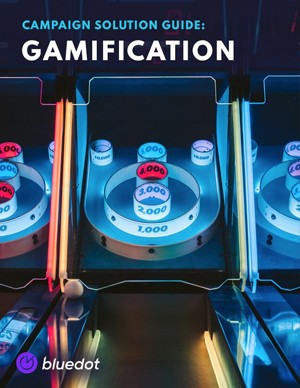 See for Yourself.
Speak to a Bluedot location expert today to learn more.