QSR DRIVE-THRU
Serve More People With Faster Mobile Order Drive-Thru
Facilitate faster pickup with location software
Bluedot's geofencing solutions support mobile order and drive-thru initiatives for quick service restaurants (QSRs) to serve guests faster while providing the same friendly, customized experiences customers expect.
Leading QSR brands, including Dunkin' and KFC, use Bluedot's highly accurate geofencing software to power more optimized experiences.
QSR Awards Bluedot Applied Tech Winner
"We're excited to present Bluedot with a 2020 Applied Tech Award for its work in making mobile ordering and pickup more of a reality for drive-thru operators."
-Sam Oches, editorial director for QSR Magazine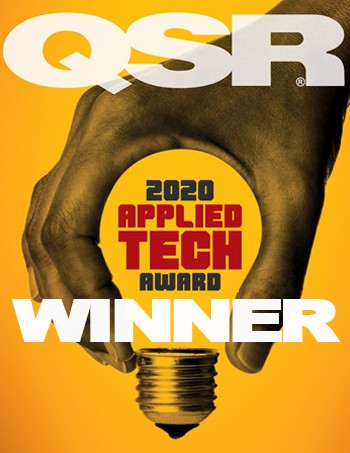 4%The 2018 QSR Drive-Thru Study
is the average amount
drive-thru wait times are up year over year
Buck the Trend. Reduce Average Drive-Thru Wait Times

Across the quick service restaurant (QSR) industry, average drive-thru wait times are up 4% year over year. Beat this increasing trend by optimizing your drive-thru experience with mobile location.
With Bluedot, customers can bypass both the speaker box and the payment window, heading straight to the pick-up window. Hyper-accurate geofencing allows you to more efficiently sequence orders in the drive-thru and prioritize kitchen tickets to deliver fresh-off-the-grill food for mobile orders.
88%The State of What Feeds Us Study, 2020
of US consumers consider 4 cars or more in a drive-thru to be a long line.
Save time, stay safe
Solve the lost customer problem by reimagining the mobile order drive-thru flow. Use location and proximity detection on your app to quickly identify mobile order customers and prioritize tickets. Staff is more efficient, shaving off seconds for order fulfillment.
No check-ins required. Customers simply order, grab, and go.
This modern drive-thru experience is personalized ("Here's your iced coffee, Mary."), efficient, and profitable.
More people served with less waiting.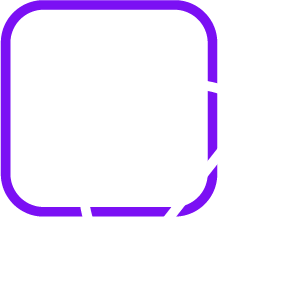 Hardware-Free
Real Convenience. Better Experiences. Hardware-Free.
Distinguish between walk-in and drive-thru customers to serve them on their terms. Transform the experience even further by differentiating between multiple drive-thru lanes.
No hardware required to unlock quick rollouts for unlimited scale.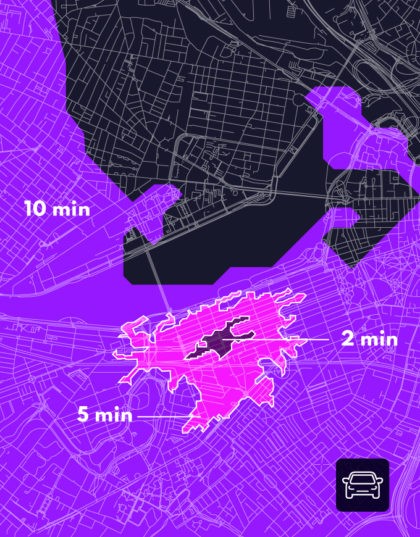 Understand ETA with Bluedot Tempo
Build more efficient kitchen operations for mobile orders.
With Tempo, QSRs can understand customers' estimated time of arrival (ETA) via the app.
This allows more efficient use of your resources to fire off tickets at the right time – ensuring food freshness. Say goodbye to soggy fries, melted ice drinks, and luke-warm burgers.
Tempo understands that distance is heavily influenced by traffic patterns, topography, commute hours, and mode of transport. Tempo's time-based arrival technology takes into account that coming from 2 miles east of the drive-thru may take twice as long as coming from 2 miles west at rush hour.
QSRs make better real-time decisions with Tempo, operating more efficiently at greater volumes, especially during lunch and dinner hours.
Achieve higher throughput, serve more cars.
Mobile Location Unlocks Possibility for QSRs
Geofencing Features for Fast Food Drive-Thru
Sequencing
Bluedot's geofencing software accurately detects the drive-thru car sequence to ensure order accuracy.
Unparalleled Precision
Complex drive-thru scenarios are supported with Bluedot's unparalleled mobile location precision.
Hardware-Free
Eliminate costly rollouts. Get to market quicker. No beacons required.
Scalability
Easily scale to thousands of locations with over 150 million points of interest (POI) and counting.
Frankly, I think [mobile order drive-thru] is the future of how people will want to interact with restaurant companies, because this is arguably faster than any other way possible to get your food.
"This is a game-changer for Dunkin'."
See how Bluedot's location technology is helping Dunkin' buck the trend of increasing wait times by giving customers a faster, frictionless experience in the drive-thru.
More time saved, more customers served.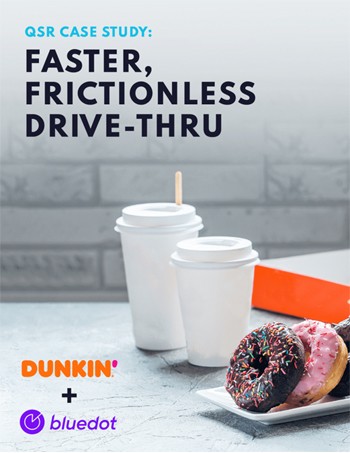 See for Yourself.
Speak to a Bluedot location expert today to learn more.