CRM AND LOYALTY PROGRAMS
Frictionless Rewards, Meaningful Customer Insights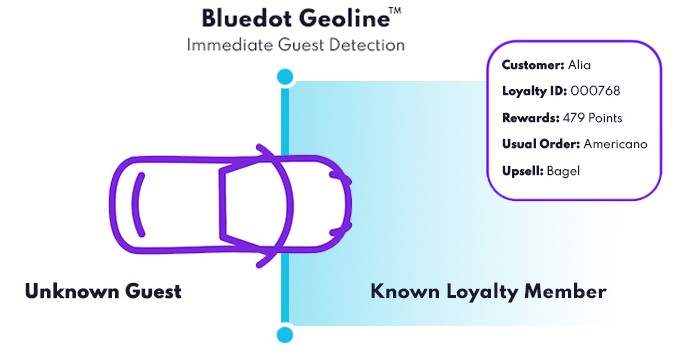 Turbocharge Your Loyalty Program (and CRM) with Location Technology
Too often, loyalty programs are cumbersome and inconsistent between online and in-person interactions. Solve for seamless experiences across all channels by using geolocation to connect customer profiles to real-world behaviors.
Deliver convenience to both staff and customers by reducing the number of manual steps required to participate and redeem loyalty rewards. 
only
21%Bond Brand Loyalty Report, 2018
of members are prompted to use their loyalty program by brand representatives
Loyalty Membership Without the Fuss
Boost engagement and loyalty by automating rewards based on your customer's location (e.g. entering the parking lot, walking in the store, entering the drive-thru, etc.).
No longer do customers have to fumble for their card or remember which phone number it's associated with and staff doesn't have to hold up the line to prompt each person for their loyalty credentials.
Make it easy for customers to love your brand with a smarter loyalty program powered by geofencing technology. 
over
80%Forbes, 2019
of millennials and nearly 65% of baby boomers are interested in getting rewards from brands
Robust CRM for Timely, Irresistible Rewards
With accurate location, brands get a robust understanding of their customers' real-world interactions – such as dwell time, in-store vs curbside preferences, visit frequency, and more.
Leverage these insights to bridge the gap between online and offline and power timely, irresistible rewards customers want.
For example, send timely notifications on customer arrival of current available rewards to redeem at check-out.
"Welcome back, Jade! You've got $10 in shopping bucks plus a 20% discount for today's purchase."
Everything You Need to Unlock Possibility
Geofencing Features for CRM and Loyalty Programs

Automated Loyalty
Bluedot's geofencing software accurately detects customers at your store, making it easy to automate your loyalty program rewards and reminders.
Robust Integrations
Actionable geofences via the marketing tool of your choice to power high-impact customer experiences. Explore all integrations.
Hardware-Free
Eliminate costly rollouts. Get to market quicker. No beacons required.
Scalability
Easily scale to thousands of locations with over 200 million points of interest (POI) and counting.
We have so much more intelligence around how, what, and when to communicate with our customers, and the ability to do it in a way that drives incredible results.
570 locations. Immeasurable convenience.
See how the largest Australian QSR operator uses location data to drive loyalty program customer experience across three national brands and over 570 restaurant locations.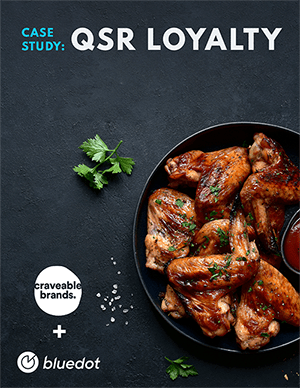 See for Yourself.
Speak to a Bluedot location expert today to learn more.