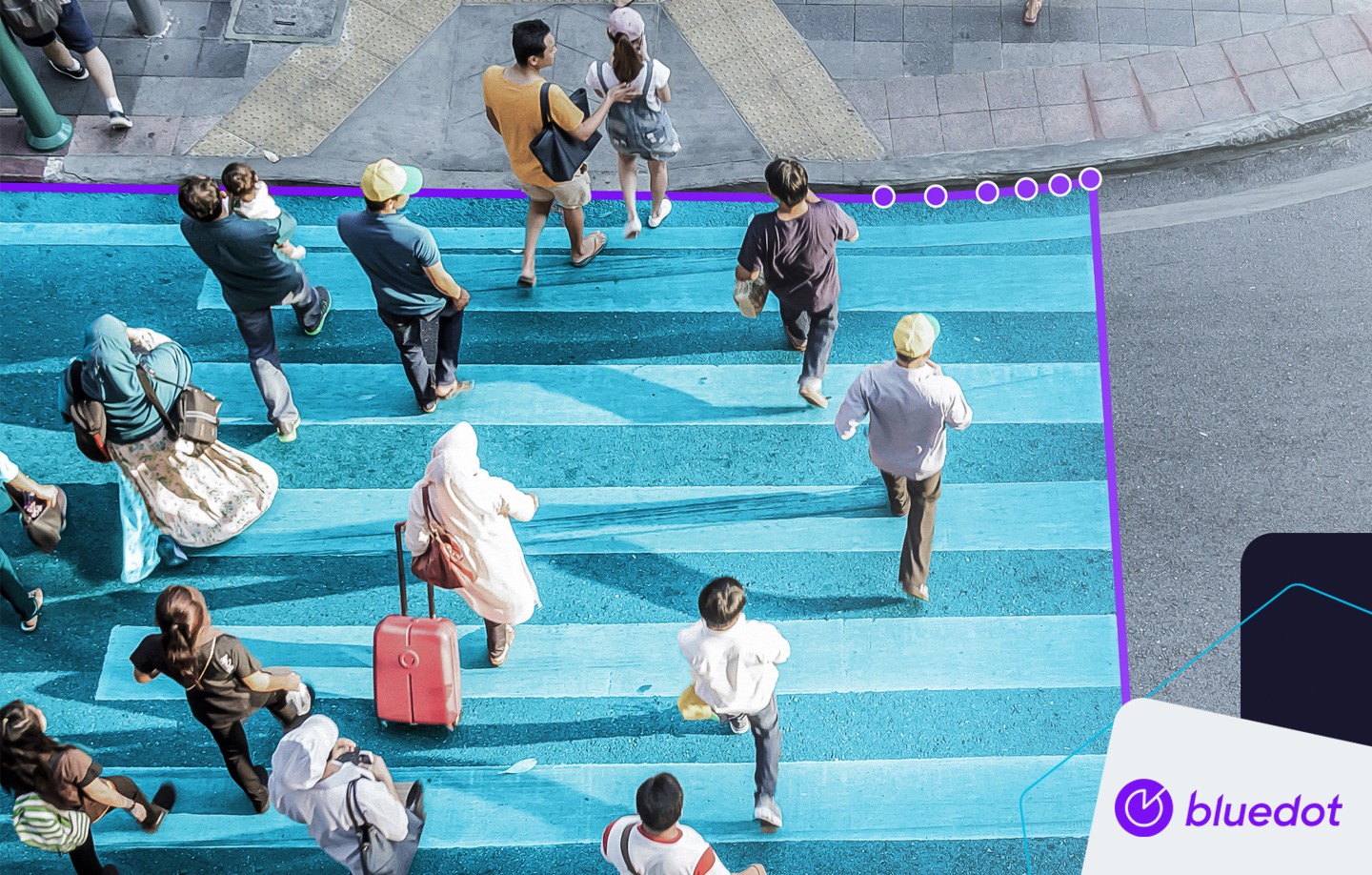 Introducing Bluedot's Privacy Declaration
Without question, the global COVID-19 pandemic has increased our reliance on mobile and location technology for everything, from using public network data to building contact tracing apps to establishing contactless or zero-contact experiences for the safety of staff and customers.
As we come to terms with how this pandemic has impacted daily life, businesses are scrambling to assess and make strategic digital investments to thrive in this new world order. 
Consumer trust is everything
What is clear is that the successful use of location technology – whether for contact tracing or geofencing to streamline mobile ordering – requires consumer trust, but instilling such trust can be especially difficult when location technology has been abused. Too many companies are collecting more data than necessary, beyond what's needed to provide a positive consumer experience. Some technology vendors claim they are "privacy-first" Source: TechCrunch while secretly collecting every move a consumer makes,Source: Financial Post even when the app is not being used.
Privacy isn't a cliche
Privacy isn't lip service or an empty cliche.
Privacy is a practice.
It's a proactive and preventative action that impacts everything including the customer experience, how technology is designed, what data is collected, how consumers are informed and educated, what direct value is delivered, and more. 
Location and privacy can coexist
When privacy is put into practice, location technology can be very powerful in benefitting the end customer and building trust. In times when limiting interactions and improving speed and wait times are critical, permissioned location information could mean servicing your customers with a timely hand-off experience versus missing the moment altogether. 
Location technology and privacy can coexist without sacrificing the benefits to businesses or their customers – but the onus is on location data providers and brands to understand how to accomplish this responsibly.
We take this responsibility seriously - so much so, we've worked with privacy experts and policymakers to identify nine critical privacy principles that distinguish Bluedot in the location data industry.
Introducing Bluedot's Privacy Declaration
We believe privacy is a human right. The following principles demonstrate how we put this belief into practice and set a new bar for delivering real value while protecting end-user privacy.
Bluedot's Privacy Principles

I. Direct, Transparent Value

II. Proportional Data Collection

III. No Ongoing Tracking

IV. High Performance for High Value

V. On-Device Processing

VI. Clear, Accessible Disclosures

VII. No Personally Identifiable Information (PII)

VIII. No Device IDs or Advertising IDs

IX . No Combining of Data Sets or Data Sales
"Recent studies confirm a long term and growing trend in consumers choosing to do business with companies that prioritize data privacy. No longer is privacy merely a legal or compliance issue - it's a customer experience issue.
"Businesses and brands are facing a more assertive audience as customers demand control, transparency, respect, and dignity in addition to any direct value from their data. The impact of this demand is likely to be particularly significant in the location industry due to the sensitive nature of location data. The market will favor technology that allows people to choose who, what, when, and how access to their location data is granted.
"I am impressed that Bluedot chooses who they will and will not work with based on their privacy principles. What Bluedot won't engage in is as important as what they will."
Businesses and brands are facing a more assertive audience as customers demand control, transparency, respect, and dignity in addition to any direct value from their data.
It's a privilege to be granted access to end-users' location data.
As a technology provider, this comes with a fiduciary duty to act in both the best interest of the businesses we work with (using the guardrails and principles we have in place), in addition to protecting privacy for end customers.
Used responsibly, location data can be powerful - providing a distinct and impactful customer experience.