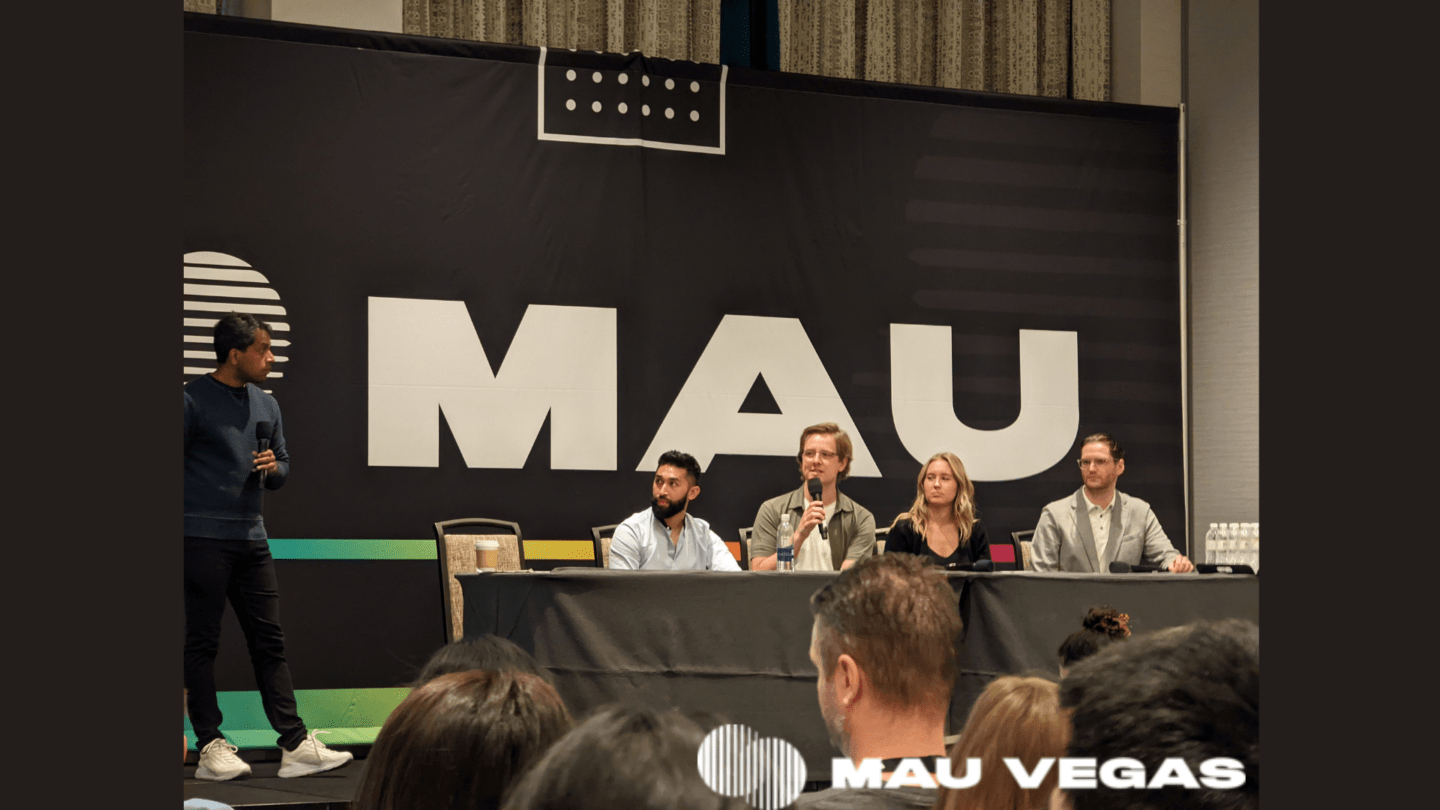 Balancing Privacy, Personalization, and Performance at MAU 2022
Mobile Apps Unlocked (MAU) 2022 came back energized after its hiatus last year, with a wide range of mobile marketers and product managers convening in Las Vegas. Along with a familiar focus on user acquisition, MAU highlighted a consequential new theme: user privacy and its impact on growth.
Many of this year's talks touched on the latest iOS and Android user-privacy updates. Sessions like The Post-Privacy Growth Playbook and Mobile Performance + Measurement in a Privacy-First World had attentive audiences.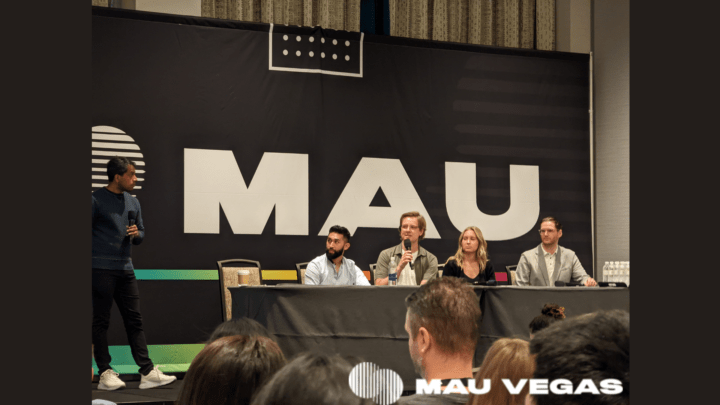 Bluedot returned to MAU 2022 as a sponsor, along with partners and industry leaders such as Airship, mParticle, Iterable, Braze, OneSignal, MoEngage, Appsflyer and Amplitude.
Apple and Google have spent the past few years rolling out features that put privacy controls into the hands of users. For a privacy-first company like Bluedot, that trend has been encouraging. However, it has made it more challenging for app developers to personalize user experience at scale. 
CleverTap took time to list the challenges of using data well, including limited data retention policy, look-back, speed, and the sheer number of data points to track.
SC Moatti described the importance of balancing personalization and privacy in her session, The Age of the Chief Product Officer:
Users expect products to give meaning while respecting privacy.
Privacy vs Personalization
While customers expect higher privacy standards now, they still look for personalized experiences. Imma Calvo, Managing Director at Google, emphasized that point in her talk:
"80 percent of shoppers are more likely to purchase when brands offer personalized experiences." (McKinsey 2020) 
Creating a personal experience is hard to do at scale, however. In fact, Calvo was quick to note that 93 percent of consumer journeys are not replicable to begin with. Why? "We're all quirky" and unique! For some buyers, there could be as many as 500 digital touchpoints, she noted.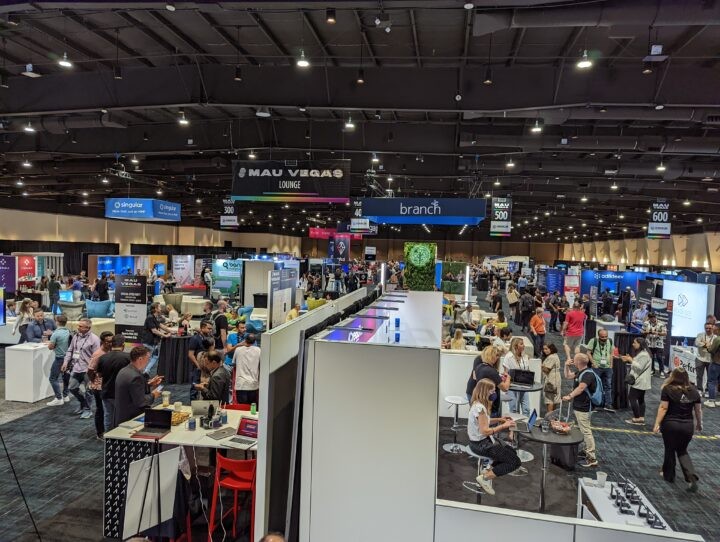 Tracking all those unique data points became harder after Apple rolled out iOS 14 and increased data visibility with iOS 15. Apps need to get user permission to track and collect personal data, a move that is being mirrored by Google's Privacy Sandbox as it rolls out to Android. 
In a world without IDFA, the industry is shifting to collaboration. Appsflyer envisions a privacy cloud where data from multiple sources comes together and is then corroborated – ultimately, enhancing the customer experience while still preserving privacy. To get a better sense of how to think through privacy and location data, check out our tips for the restaurant industry in this article.
While Apple is busy improving ad tracking, it's clear the new privacy-first paradigm is here to stay.
Adding Valuable Experiences to Drive Opt-In
With all that in mind, how can app creators hit their performance goals for user growth?  
One of the best answers came from Ramsey Kail's panel appearance:
You need to make sure users believe that you're actually using data to improve their experiences.
In other words: convince users to opt in by delivering unique and meaningful experiences. One proven method of delivering that sort of customer delight? Use location for personalized engagement. 
Google's Imma Calvo closed her talk by saying innovation is the best way to build user retention and engagement.  
She cited a June 2021 Google Consumer Survey showing that 36 percent of users want features outside of the app's core offering. That's exactly what Bluedot's latest location-based offerings enable for our customers.  
Sign up for a Bluedot demo and see how important place can be in delivering personalization while respecting privacy.