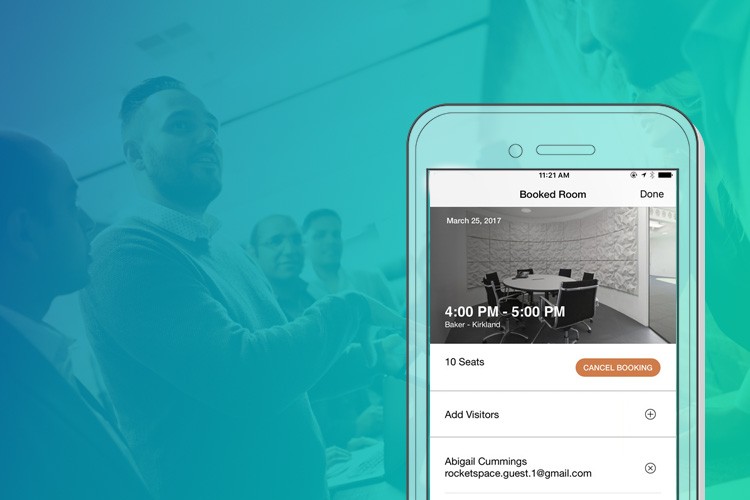 Bluedot Announces a New Use Case for its Mobile Location Technology in Global Tech Ecosystem's App
LONDON, Aug. 22, 2017 /PRNewswire/ -- Bluedot Innovation's technology was integrated in U.S.-based RocketSpace's new member app that was released for the opening of its first international location in London. RocketSpace leveraged Bluedot's mobile location technology in its app, which is designed to simplify a range of day-to-day processes for its tech scale-up and corporate innovator members and their visitors.
"Delivering the right message, to the right users, at the right time within our member app is critical," says RocketSpace CTO, Ed Cortis. "Bluedot allows us an incredible amount of flexibility for how we do that."
RocketSpace's member app allows users to access the secure building, book conference rooms remotely, register for workshops, and provides a portal to manage interactions with their guests. The app has been built to optimize the on-campus experience, with RocketSpace looking to expand its capabilities and help streamline communications with members.
"It's exciting to see our technology in action as part of RocketSpace's recently launched app, in line with our mission of connecting people seamlessly with each other and their physical environment," says Emil Davityan, Bluedot Innovation of Co-Founder. "We look forward to helping them connect across their international ecosystem as they continue their global expansion."
Bluedot Innovation offers a high accuracy and battery-friendly location service platform, enabling enterprise companies to reach customers anywhere, drive mobile purchases, and understand customer behavior throughout their journey. Our patented location technology allows businesses to map out locations with Geoline™ tripwires or 5-meter geofences, 20x the accuracy of other location services. Through Bluedot's conditioning engine, clients target different audiences at an unlimited number of locations, without requiring additional hardware. Learn more at bluedot.io.
About RocketSpace
RocketSpace is a global ecosystem of people and ideas that provides the necessary velocity — both speed and direction — to help the world's top innovators bring the future to market. Founded in San Francisco in 2011, its global network of technology campuses across Asia, Europe and Australia and services are designed to help tech startups scale. RocketSpace also helps transform traditional corporate conglomerates into digital conglomerates to fuel continuous growth by tapping into its ecosystem of startups from around the world. Learn more at rocketspace.com/london.
Media Contacts:
Bluedot Innovation
Thu Phan
415-672-0250
thu@bluedot.io
RocketSpace ℅ Seven Hills
rocketspace@wearesevenhills.com