STUDY
The State of What Feeds Us Vol III
New study reveals consumer sentiment and trends for drive-thru, curbside, wait times, mobile apps and more.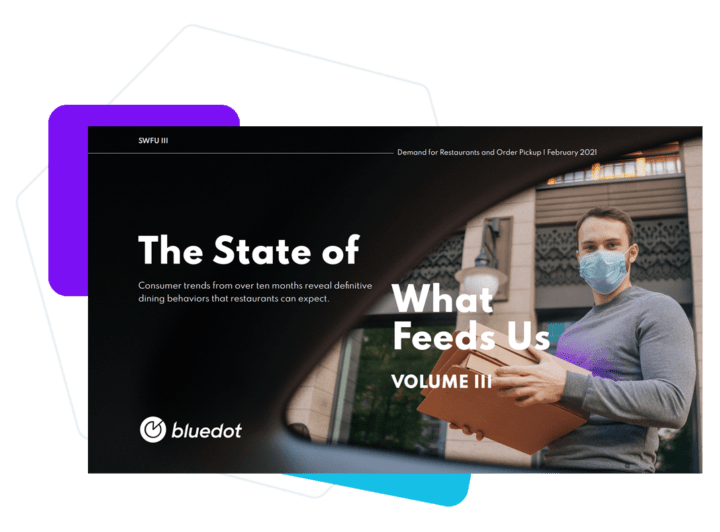 Volume III

: Consumer Dining and Order Pickup Trends Beyond the Pandemic
No longer do restaurants need to speculate which customer behaviors will continue after COVID-19.
With data spanning 3 years and 7 studies, this edition of our State of What Feeds Us study surveyed over 1,570 Americans to uncover definitive consumer trends for the restaurant industry.
• • • • • • • • • • •
Looking for the latest research? Try the State of What Feeds Us Vol. 7.
Top Takeaways From the Study:
Logistics is the new customer engagement. As anxiety has decreased, consumers are more impatient than ever concerning wait times.
80% of consumers will leave or consider leaving when they see a long line (more than 6 mins of waiting).
Restaurants are winning the battle with 3rd-party delivery apps. 79% of consumers order directly from restaurant apps more than once a month.
91% of consumers have visited a drive-thru in the last month.
Download the study to discover consumer demand for drive-thru, app usage trends, and wait time expectations when it comes to buying food.
It's a must-read for the restaurant industry.