STUDY
The State of What Feeds Us Volume IV
The definitive guide to consumer dining and order pickup expectations.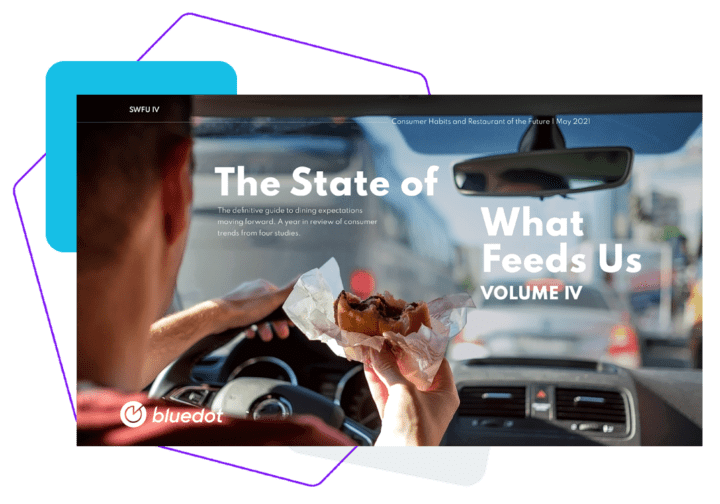 Volume IV:

A Year in Review of Consumer Trends from Four Studies
With data spanning over  3 years and 7 studies, The State of What Feeds Us series has kept a pulse on consumer restaurant behavior. 
Restaurants of the future are here.
This edition of our State of What Feeds Us report surveyed over 1,802 Americans to uncover definitive consumer trends for the restaurant and retail industries.
• • • • • • • • • • •
Looking for the latest research? Try the State of What Feeds Us Vol. 7.
Top Takeaways From the Study:
Drive-thru is king. 9 out of 10 respondents have visited a fast food drive-thru in the last month.
88% of respondents plan to dine-in at fast food and fast casual restaurants as indoor dining becomes available.
85% of consumers will consider or outright leave a perceived long line (up 8 points from Feb 2021).
Nearly half of consumers download restaurant apps to earn and track loyalty points.
Download the study to discover the consumer trends you need to meet their changing demands.
A must-read for the food industry.