STUDY
The State of What Feeds Us Volume V
The definitive guide on customer expectations, pickup behaviors and more.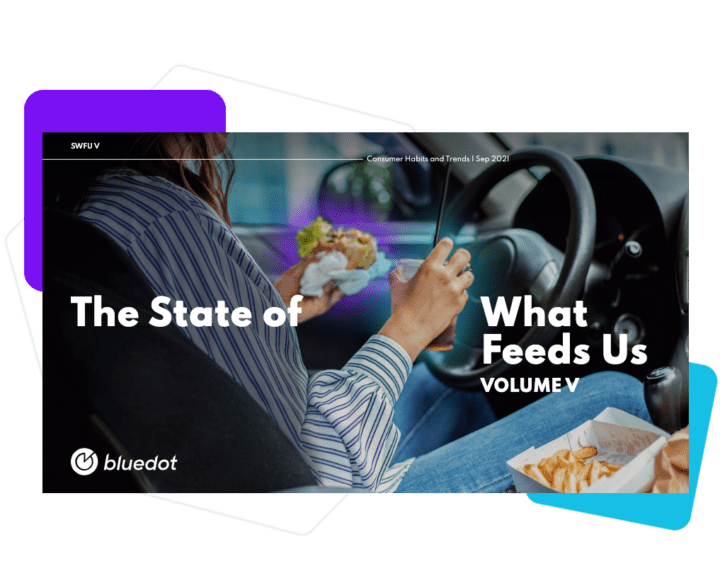 Volume V:

  Pickup preferences, app usage, and how staffing shortages affect dining behaviors.
With data spanning over 16 months and 5 studies, The State of What Feeds Us series has kept a pulse on consumer restaurant trends and expectations since the beginning of the health crisis.
This latest edition of our State of What Feeds Us report surveyed over 1,500 Americans to support restaurant brands as they navigate ongoing operating, social, and economic shifts.
Top Takeaways:
Drive-thru is the most preferred pickup channel for mobile orders.
Over 50% of consumers report they have experienced poor service during order pickup.
Price increases have placed pressure on consumers, resulting in less visits and fewer orders.
Gamification and social media are helping to drive app downloads, loyalty acquisition and store visits.