STUDY
The State of What Feeds Us Volume VI
An insightful report on how consumer behaviors have changed over the last three years.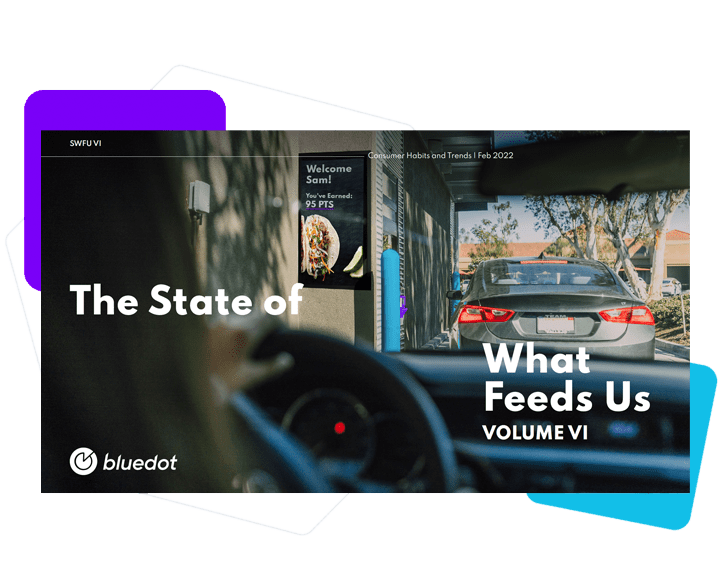 Volume VI:
Learn what consumers think about restaurant apps, mobile ordering, tipping and more. 
With data spanning over 3 years and 7 studies, The State of What Feeds Us series has kept a pulse on consumer restaurant trends and expectations since the beginning of the pandemic.
This edition of our State of What Feeds Us report surveyed over 1,600 Americans to support restaurant brands as they navigated operating and social shifts.
• • • • • • • • • • •
Looking for the latest research? Try the State of What Feeds Us Vol. 7.
Top Takeaways:
Drive-thru visits are consistently higher than pre-pandemic levels.
The combination of in-app and on-site experiences must work to minimize wait times.
Views on what constitutes a long line have not changed.
Consumers expect digital solutions to aid in ordering, timeliness and pickup.