STUDY
The State of What Feeds Us II
Consumer Sentiment and Trends for Restaurants Amid COVID-19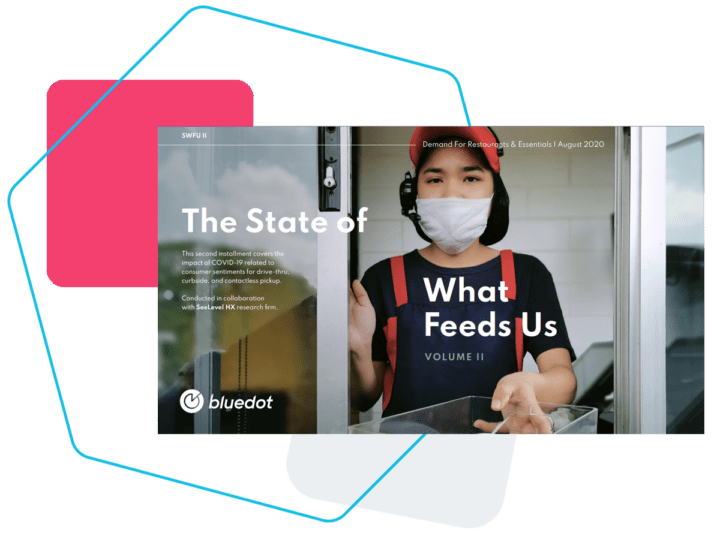 Volume II: Consumer Dining Trends During the Pandemic
As the impact of COVID-19 continued, consumers turned to contactless pickup solutions to increase safety when purchasing food from restaurants.
Over 1,500 Americans were surveyed in late June and early July to gain insights into how the current health crisis is impacting consumer behaviors and sentiments for drive-thru, curbside, and in-store pickup (carryout).
• • • • • • • • • • •
Now, the State of What Feeds Us series spans 3 years and 7 reports. Looking for the latest research? Try the State of What Feeds Us Vol. 7.
Top Takeaways From the Study:
81% of respondents say anything more than 10 minutes is too long for drive-thru.
Employees NOT wearing masks is the #1 reason respondents will not return to an establishment.
74% of respondents have visited the drive-thru the same amount or more often than usual.
There's an increase in mobile app usage to purchase food and essentials.
Download the study to discover consumer demand for drive-thru, app usage trends, and health and safety expectations when it comes to buying food.