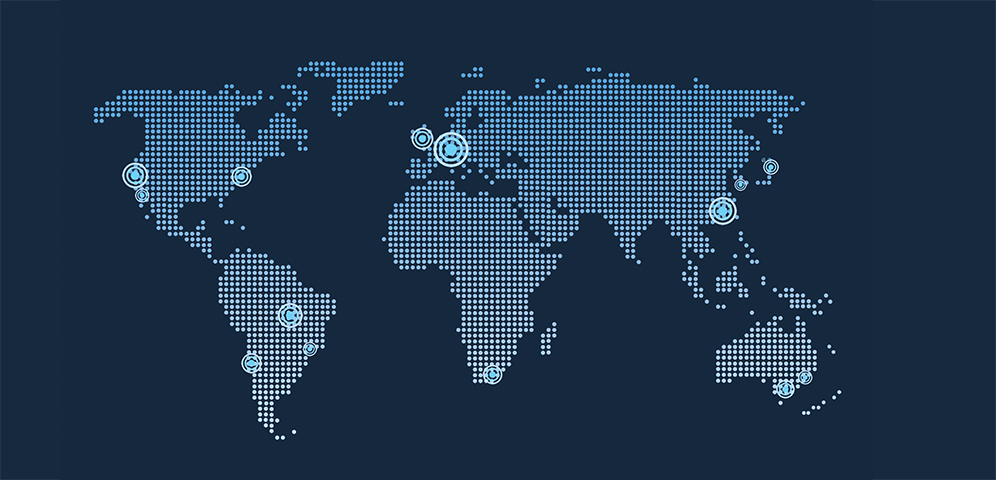 Building a globally impactful startup
---
My co-founder, Filip Eldic, and I will be speaking at a series of events in the United States and Australia on how to create a globally focused company, with customers, operations and investors in multiple international markets. We'll be speaking directly from our team's experience growing Bluedot Innovation from an idea into an international company with offices in San Francisco and Melbourne. The events include 

KPMG's Elevate61

 showcase in San Francisco, 

Silicon Dragon Sydney

 and 

SouthStart

.

Truly impactful startups have a singular focus on delivering products to the market that provide more than an incremental benefit. They're driven to dramatically transform entire industries.
This doesn't mean they lack flexibility. The best companies adapt as they understand their customer and market. It does, however, demand an unwavering commitment to executing their vision. As we discovered at Bluedot Innovation, passion about your product is an essential aspect of building momentum both within and outside your company, not least in the early stages of development and growth.
Nevertheless, successful execution of a startup's vision relies on countless factors, in addition to dedication and passion. We now more fully understand that team building and management, capital raising, sales and marketing, and the virtually never-ending list of other operational tasks make up the daily experience of any business. These tasks turn the vision, first, into commercial traction and then, ideally, into market leadership. Perhaps even market
creation
.
The breadth and complexity of these 'supporting' functions can overwhelm even the best of companies in ordinary circumstances. However, the tech industry is anything but ordinary. It's creative, competitive and moves at hyper speed.
You have a global market to address but also global competition to contend with. There are international sources of capital but also cross-jurisdictional cost and complexity. Ripples in global equity and consumer markets can flow like tidal waves for startups. You may have grand ambitions but probably few resources to withstand these forces.
The aim is to achieve product-market fit, generate revenue and potentially raise capital quickly enough to stave off the headwinds and execute on the vision as thoroughly as possible.