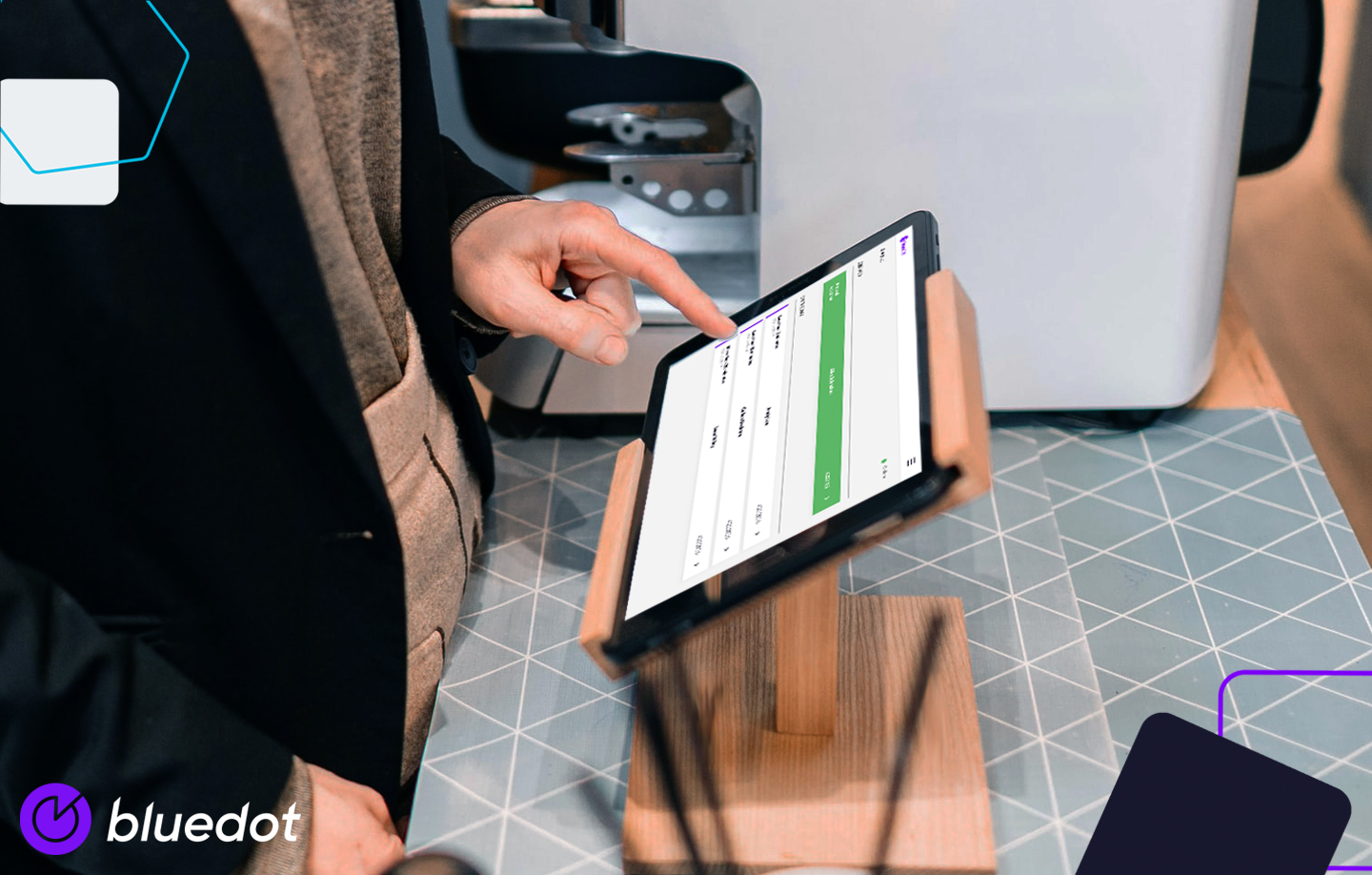 Announcing Now Ready, a Web-Based Solution for Easy Store and Order Pickup
As the holidays approach, businesses are doing a last-minute check to see if they can earn a larger share of the wallet and if there are any stones left unturned. What else can be done to expand business in a jiffy?
Introducing Bluedot Now Ready, a web-based solution that enables stores and restaurants alike to offer their customers curbside pickup without heavy IT development nor time investment.  
As part of Bluedot's arrival platform suite, this solution helps brands meet the increasing demand for fast and convenient customer service upon arrival. With pre-built, customer-facing screens accessed via a predefined URL link, brands can create an easy curbside solution (aka click and collect) that can be embedded anywhere, such as an order confirmation page, via text, or via email.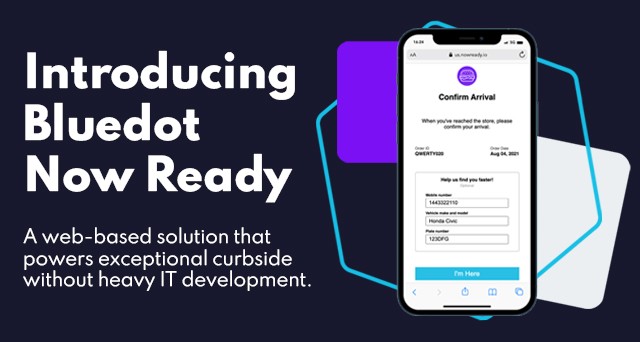 Now Ready is not app-dependent, providing restaurants and stores with a quick and simple way to offer pickup options including curbside, in-store, and the drive-thru. 
Agnostic and easy to integrate, the solution can be fully operational instantly and ingested into a brand's current processes. Now Ready can be used stand-alone or alongside Bluedot's arrival toolkit including Wave and Hello Screens. Brands can pick and choose what works for them.
Customer expectations for fast, hassle-free pickup of online orders is only increasing, yet not every customer wants to download a mobile app. In a highly competitive environment, a consistent customer experience from order to pick up is crucial. That includes getting the arrival experience right whether an order is received via mobile app, website, or even text.
"The combination of Hello Screens, Wave, and Now Ready provides a complete end-to-end arrival solution that uniquely enables brands to deliver a frictionless, first-class arrival experience the moment customers pull into a curbside space, walk into a store, or enter the drive-thru -- no matter how an order is placed," said Davityan.
Now Ready enables customers to initiate when and how they want to notify staff of on-site arrival. Customer check-ins are seamless and on their terms. 
Learn more about our curbside pickup products and award-winning location software by scheduling a demo today.