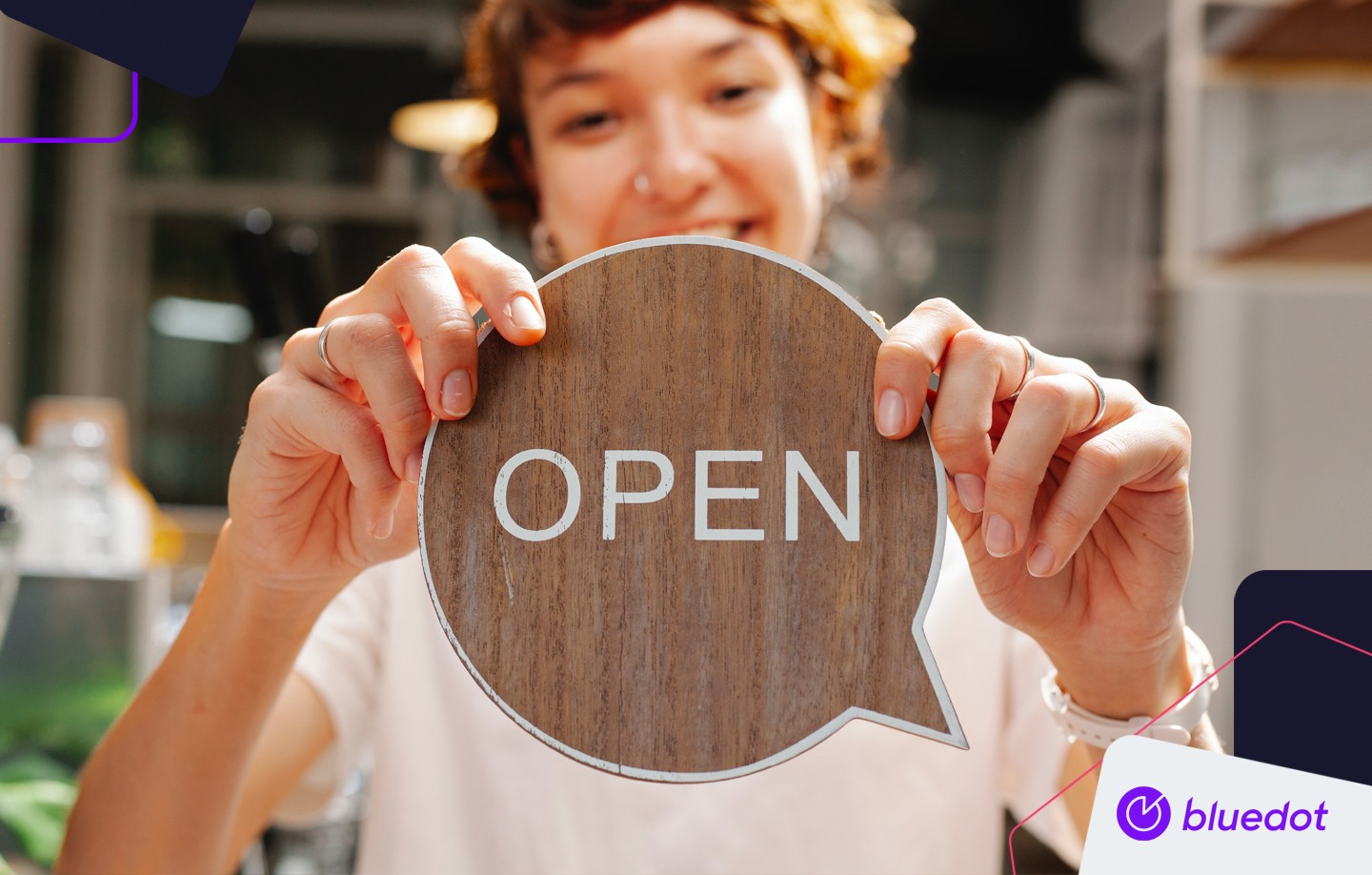 Introducing Wave and Hello Screens for Frictionless Curbside Pickup
For Curbside Pickup Needs Across All Channels  
Over the past few years, we've learned a lot about what it takes to set up curbside pickup. In the early days of the COVID-19 pandemic, businesses merely posted a sign outside asking customers to call when they arrived. Worse yet, some had to wait in a physical indoor line while parked at a designated curbside spot.
This reflected a quick-and-dirty approach, only supporting "contactless" or "zero-contact" as the main focus.
From those early days, it was clear to businesses that they could acquire new customers and increase order frequency with existing customers if they made curbside pickup or click-and-collect easier. 
Born out of this need, Bluedot proudly introduced Wave and Hello Screens to facilitate the curbside experience across all digital channels - whether that's web, text, email, app and more. 
About Wave 
Wave provides businesses a simple way for customers to communicate their arrival. By adding an "I'm Here" button to any existing channel (online, SMS, email, app, etc.), customers simply tap to let the business know when they have arrived. This simplifies the need to call the store, stand in a mobile pickup line and/ or track down a staff member. Wave is further enhanced by our second new offering, Hello Screens.
How Bluedot Hello Screens Work
Hello is a web-based arrival dashboard that can ingest information from Wave and other custom fields determined by the business. Hello can be displayed on any tablet, complementing existing hardware such as POS, kitchen ticket machines, etc. With Hello, customers can be met and greeted by name at curbside.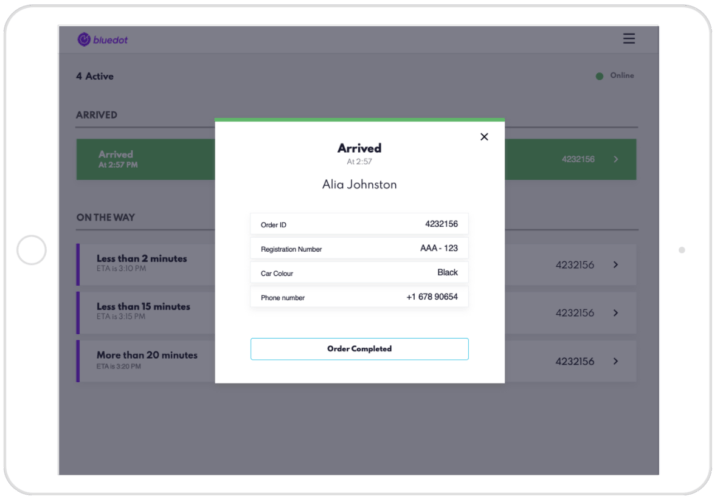 Stronger with Bluedot Tempo
In addition, Tempo provides advanced geolocation technology that enables businesses to know exactly how far out a customer is - whether they are 5 mins away, 15 mins away or even if they haven't started their journey. With this info displayed in Hello, team members never have to second guess when to pick-n-pack or fire off a kitchen ticket. 
"Wave and Hello Screens along with Tempo offer a turnkey solution that's simple to implement so brands can deliver the first-class service consumers demand. Curbside pickup is fully covered - whether your customer is in your app, on web or email, via text, and more."
-Emil Davityan, Bluedot co-founder and CEO.
Learn more about Wave and Hello Screens.