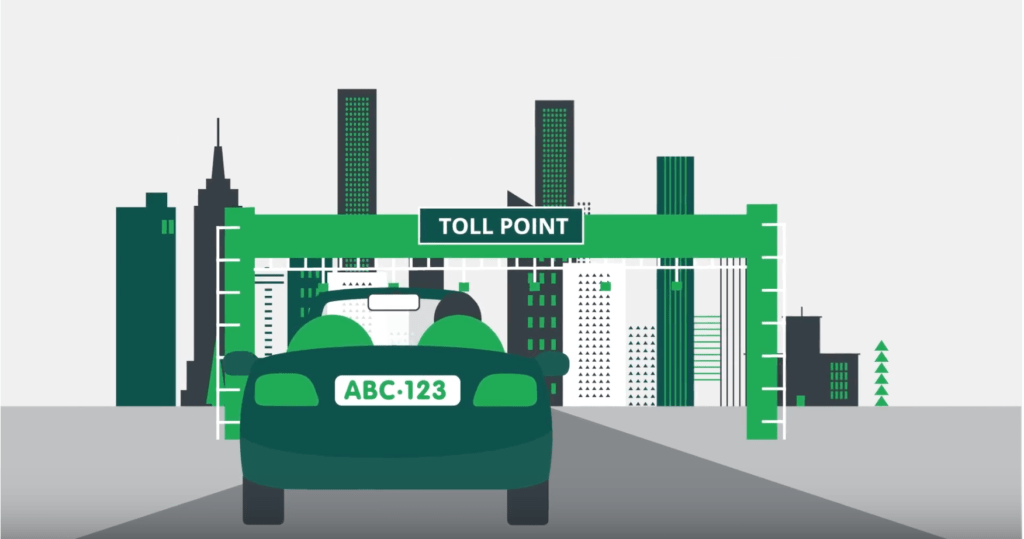 Transurban launches LinktGO – a world-leading GPS-tolling app built using Bluedot technology platform
San Francisco, Melbourne – A new app is helping Australian motorists automatically track and pay for toll roads on their smartphone thanks to a partnership between Bluedot Innovation and Transurban, one of the world's leading managers and developers of toll roads.
A world-leading innovation, the LinktGO app leverages Bluedot's highly accurate location services technology, which allows the use of a smartphone's GPS and other sensors to identify when a driver has entered and exited a toll road. Bluedot's proprietary and patented technology enables LinktGO to provide extremely high accuracy of locations, whilst safeguarding battery usage, privacy and safety on customers' smartphones.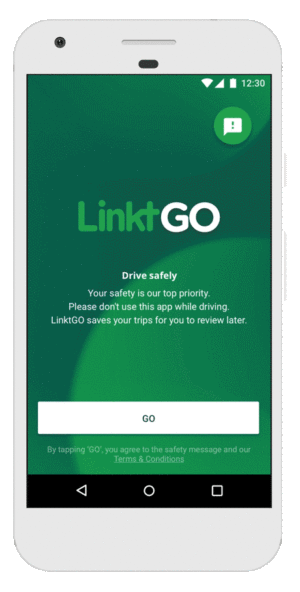 Available on the Apple App Store and Google Play, LinktGO is free to download and works automatically once a user enters their phone number and number plate — enabling seamless toll use for drivers. The app was refined during user testing and trials with over 1000 customers.
Initially being marketed to Sydney drivers, LinktGO can be used on all Australian toll roads and is available on iOS and Android.
"LinktGO is a true breakthrough, delivering a customer-centric experience that will help transform the industry and provide a seamless way for drivers to manage their journeys. It's a powerful example of how location-based technology can deliver a best-of-breed solution for both enterprises and their customers," Emil Davityan, Co-Founder of Bluedot, said.
"We are excited to use cutting-edge technology in developing Australia's first GPS-enabled smartphone app that will help occasional users of toll roads. LinktGO provides people with an easy way to monitor and pay for tolls trip by trip on their phone," Chris Jackson, General Manager of Customer Experience at Transurban, said.
The LinktGO app offers customers several unique features:
• Start driving just by registering the vehicle to the app - no paperwork, no start-up costs and no tag needed
• Ability for trip details and associated costs displayed in real-time
• Trip-by-trip payment functionality
• Trips recorded even if phone battery dies or data connection is lost, preventing extra fees and fines
• Safety protections in-built to prevent driver interaction while driving
"Organisations are increasingly taking advantage of the opportunity offered by mobile and GPS-based technologies to provide better, location-based customer experiences. Transurban is ahead of the curve in designing and delivering a great service for consumers," Filip Eldic, Co-Founder of Bluedot, said.
For more information on LinktGO: https://www.linkt.com.au/sydney/before-you-travel/linktgo
Media contact
Ash Pritchard
ash@kickercomms.com
+61 411 020 680
About Bluedot
Bluedot offers a high accuracy and battery-friendly location service platform to enterprises such as Salesforce, News Corp and, Samsung, enabling them to reach customers anywhere, drive mobile purchases, and understand customer behavior throughout their journey. Bluedot's location technology allows businesses to map out locations with Geoline™ tripwires or geofences at 20x the accuracy of other location services. Through Bluedot's conditioning engine, clients target different audiences at an unlimited number of locations, without requiring additional hardware.
Learn more at bluedot.io
Learn more about mobile toll road solutions at bluedot.io/solutions/tolling/
Learn more about LinktGO at Transurban.com/linktgo