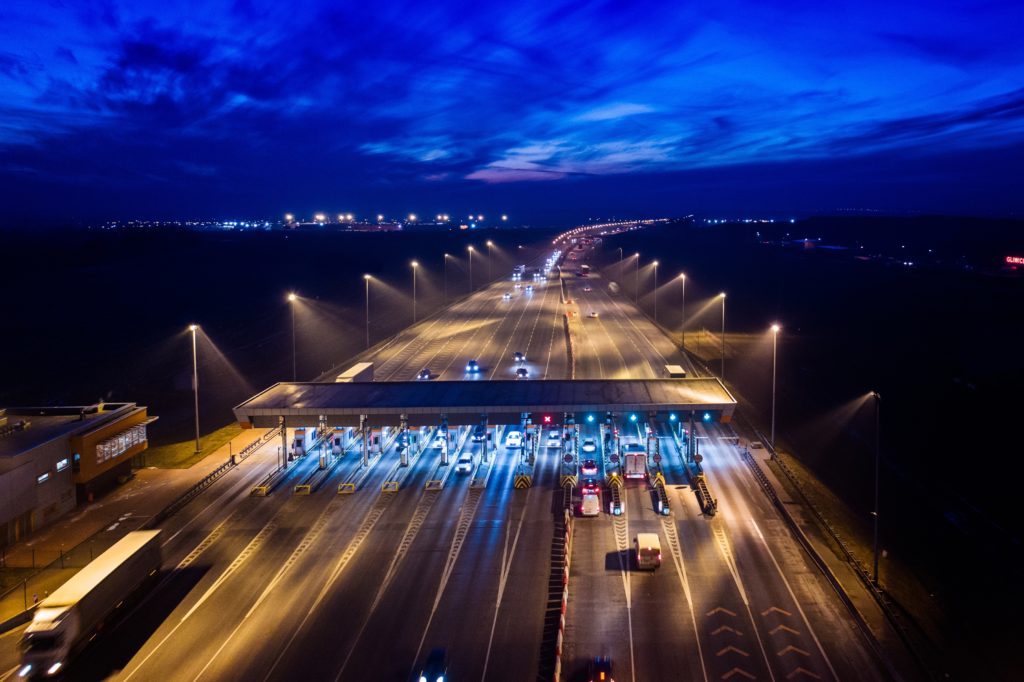 Tolling Reinvented: No Stopping and No Transponder
Imagine cruising through a toll without stopping, fumbling for cash, or worrying about the balance on your transponder. Say hello to GoToll - a mobile app launched this month in Virginia that enables hands-free, hardware-free toll payments via drivers' smartphones by using Bluedot's location technology.
"Consumers are more mobile than ever and expect choice, convenience, and responsiveness to their needs while they travel. GoToll delivers this powerful combination and, by using Bluedot technology, will enhance the journey of millions of drivers. This new era of mobility as a service unlocks valuable experiences for people on-the-go. The GoToll app is leading this digital transformation where transport and customer experience intersect."

Emil Davityan, Co-Founder and CEO of Bluedot
Mobile Toll Road Payment - How It Works
The GoToll app, created by Transurban, a global transportation company and toll road operator, aims to put choice and convenience in drivers' hands. GoToll will initially support 12 Virginia toll roads (including the 495, 95, 395, and 66 Express Lanes), with further expansion planned across North America and the Eastern seaboard that builds on a successful history with Bluedot in Australia.
With GoToll, drivers pay as they go and can easily keep track of toll road trips with just their phones – no pre-loading money into an account and no commitment. GoToll uses Bluedot's technology to process toll payments for trips. Drivers simply hit the road, then following their trip receive a notification with details - ensuring driver safety and saving time.
This frictionless experience is made possible because of the advanced location technology Bluedot has built to accurately detect vehicles traveling over 60 miles per hour. Bluedot's technology enables:
Accurate location detection at high speeds
Ability to differentiate whether a driver is in an HOV or regular lane
Safety detection, ensuring drivers only receive push notifications at appropriate times (ie. not in motion, etc.)
Automated mobile toll payment processes with bank-level encryption
Privacy-friendly location detection and data usage (including on-device processing, never sharing or selling data, and more)
Tolling Made Easy
"GoToll gives drivers another option for easily paying for tolls with convenience and ease. Bluedot's technology enabled us to develop the platform quickly with no hardware required. The technology is also very smart and accurate, even at high vehicle speeds, and we can assure our users that their private information will be protected."

Elisa Bell, Director of Mobile Products at Transurban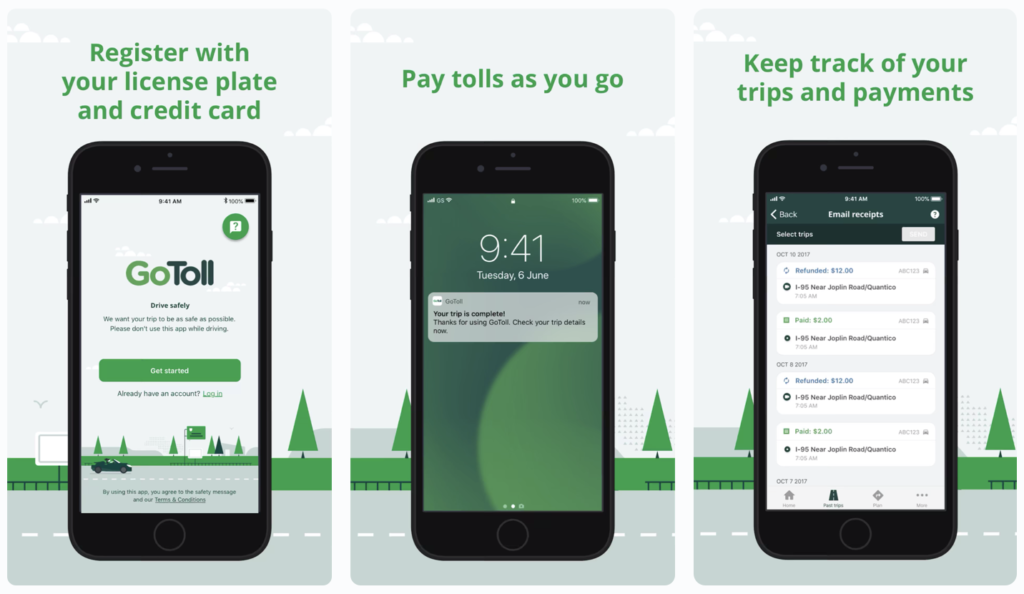 How to get the GoToll app
GoToll is available in the Apple and Google Play stores. Toll payments have never been easier - just three simple steps and drivers are ready to go:
Download the GoToll app
Register a license plate and credit card
Drive
To get the app, head to gotoll.com.