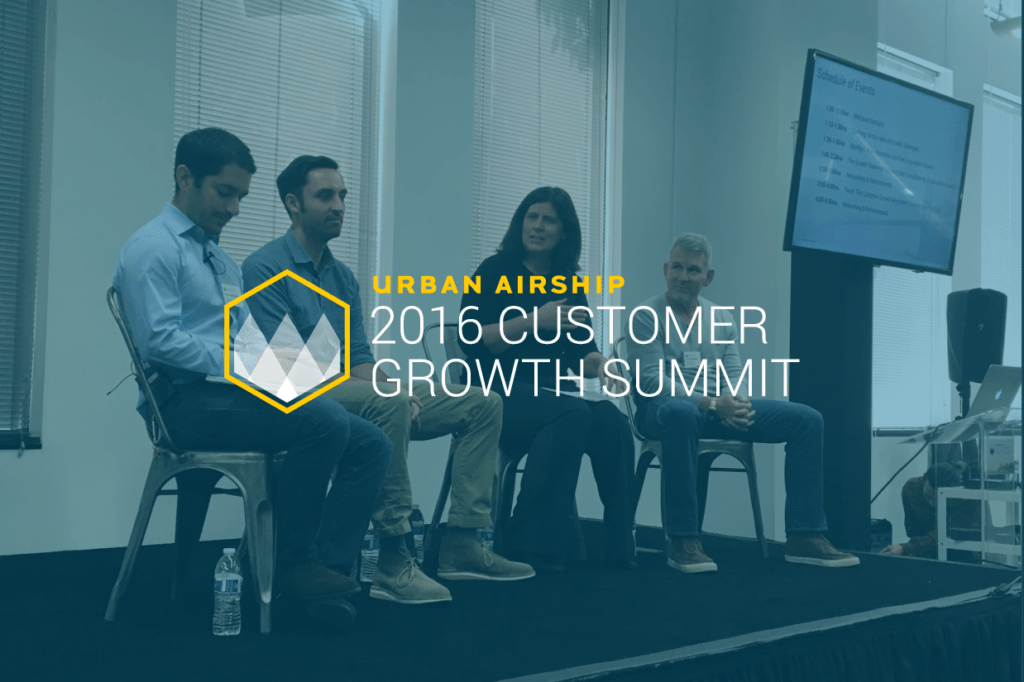 3 Takeaways from Urban Airship's Customer Growth Summit
Bluedot Innovation recently joined the Urban Airship Customer Growth Summit in San Francisco where we heard from some of best minds in mobile and customer growth. It's evident that today's modern companies are always looking for new ways to harness the power of mobile and location-based services to drive growth.
Here are three top takeaways from those discussions:
1. Customer Growth is a Science
Brian Balfour, CEO and Co-Founder at Reforge, spoke on using mobile to drive growth, marketing and user acquisition.
The key attributes of a successful customer growth machine, according to the growth expert, is that it must be scalable, predictable and repeatable.
It was interesting to see the ways that location can complement Balfour's proposed growth machine strategy. Bluedot's location technology is scalable, with the potential to reach an unlimited number of mobile app users and locations. Our analytics provide brands with a predictive-like understanding of which critical moments in a customer's journey they should engage to promote repeated success with each customer.
2. Mobile is the 'Remote Control' to Physical Spaces
In the Mind Meld discussion, Head of Strategic Consulting of Urban Airship, Alyssa Merritt, asked the panelists to share their vision for the future of mobile. It wasn't surprising that many envisioned or described existing use cases where mobile functioned as a "remote" for physical spaces and driving experiences that can fuel customer growth.
Balfour wanted to see more retailers connecting mobile with their POS systems to facilitate seamless mobile payments. In order for that to happen, he added, mobile has to be seen as a trusted payment method.
Kyle Eichman, Senior Director of Technology Solutions for the Sacramento Kings, described how "mobile will be the remote" of their new stadium, the Golden 1 Center. He wanted to use geofencing to tie to a single user experience, such as having a customer's ticket automatically appear in the app versus on Passbook. The location data would be used to customize the user experience, such as showing location-based offers for seas while growing their database of season ticket holders, as well as increasing retention.
3. Conquer 'In-the-Moment' Experiences, says Urban Airship
With customer attention spans shrinking over the last several years, customer attention has become a currency that increase lifetime value.
Mike Herrick, Senior Vice President of Product and Engineering at Urban Airship, stated that today's customer not only expects personalized experiences but "in-the-moment" or "real-time moment" experiences across any channel.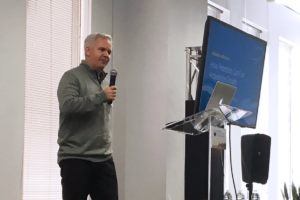 "The ONLY moment that matters to your customers is what's happening right now," said Herrick. "Tapping into that need is the key to your customer growth."
In speaking with companies looking to use Bluedot's location technology, I've also found Herrick's observations to ring true. There are retailers who want to engage a nearby shopper or provide a personalized shopping experience, fast food restaurant chains that are shaving up to 40 seconds off the ordering process via location-based mobile ordering and payments and tech companies are shaping the "in-the-moment" experience through augmented reality glasses.
I'll be keeping an eye on customer growth trends, so check back on our blog for updates.
If you're interested to learn how Bluedot Innovation is working with Urban Airship, reach out here.