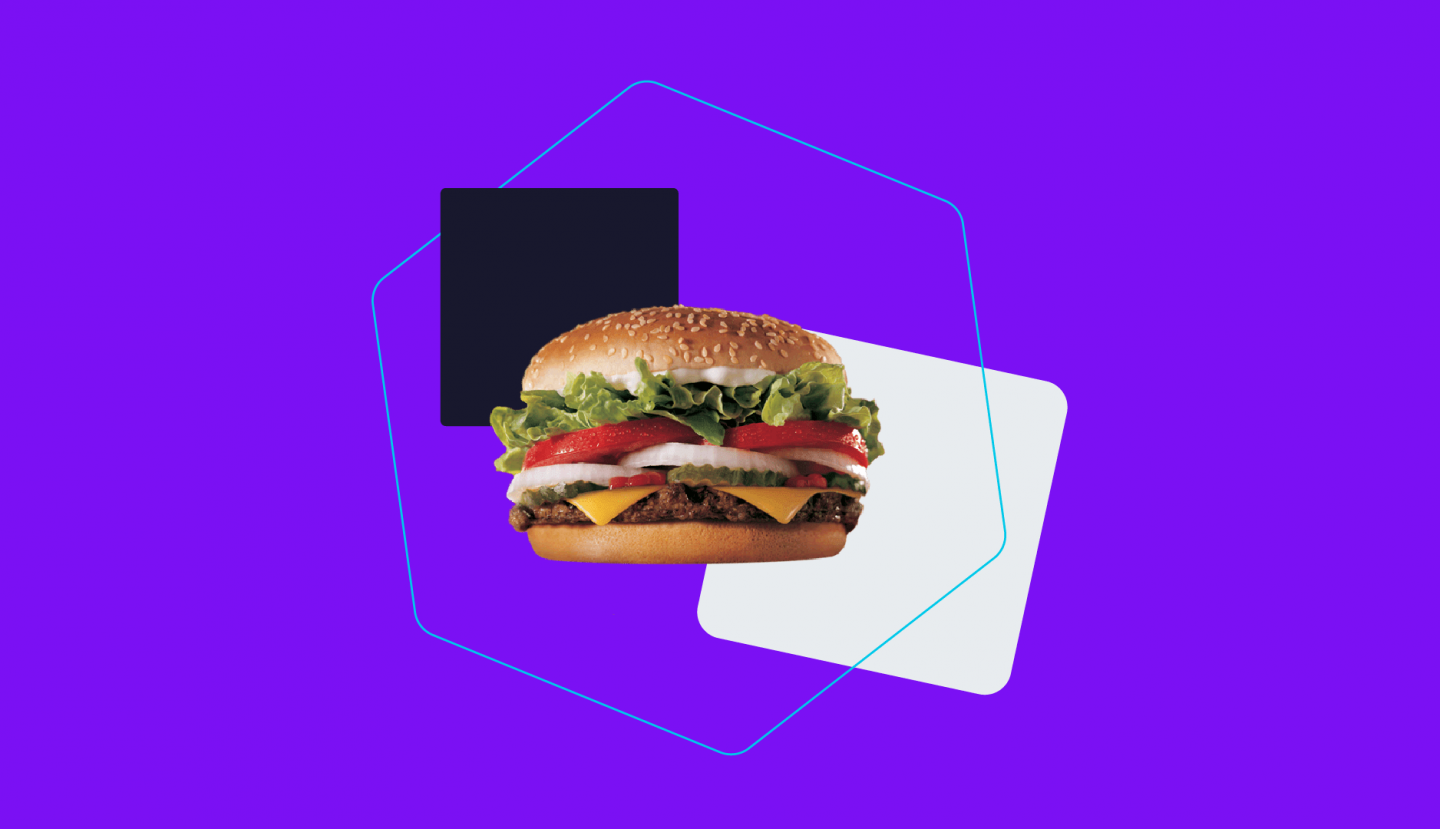 Whopper Detour: App Gamification Wins With Location
Want to drive app downloads and boost engagement? Here's a winning strategy: gamify a location-based experience using your mobile app. 
That's exactly what Burger King did to become #1 on the iOS App Store just days after their sensational 1¢ Whopper Detour campaign. Even though the campaign itself has ended, mobile marketers can take a page out of BK's playbook to design their own gamification campaigns.
How BK's Whopper Detour campaign worked
Guests could only get the offer by going to McDonald's. According to Burger King's press release, "If a guest is inside one of these geofenced areas [within 600 feet of McDonald's] and has the new BK app on their device, the app will unlock the Whopper sandwich for a penny promotion. Once the 1¢ Whopper sandwich order is placed, the user will be 'detoured' away from McDonald's, as the app navigates them to the nearest Burger King restaurant for pick up."
Note also that customers had to turn on location for the BK app to successfully unlock the 1¢ Whopper. See our infographic for a step-by-step journey through the whole Whopper Detour campaign.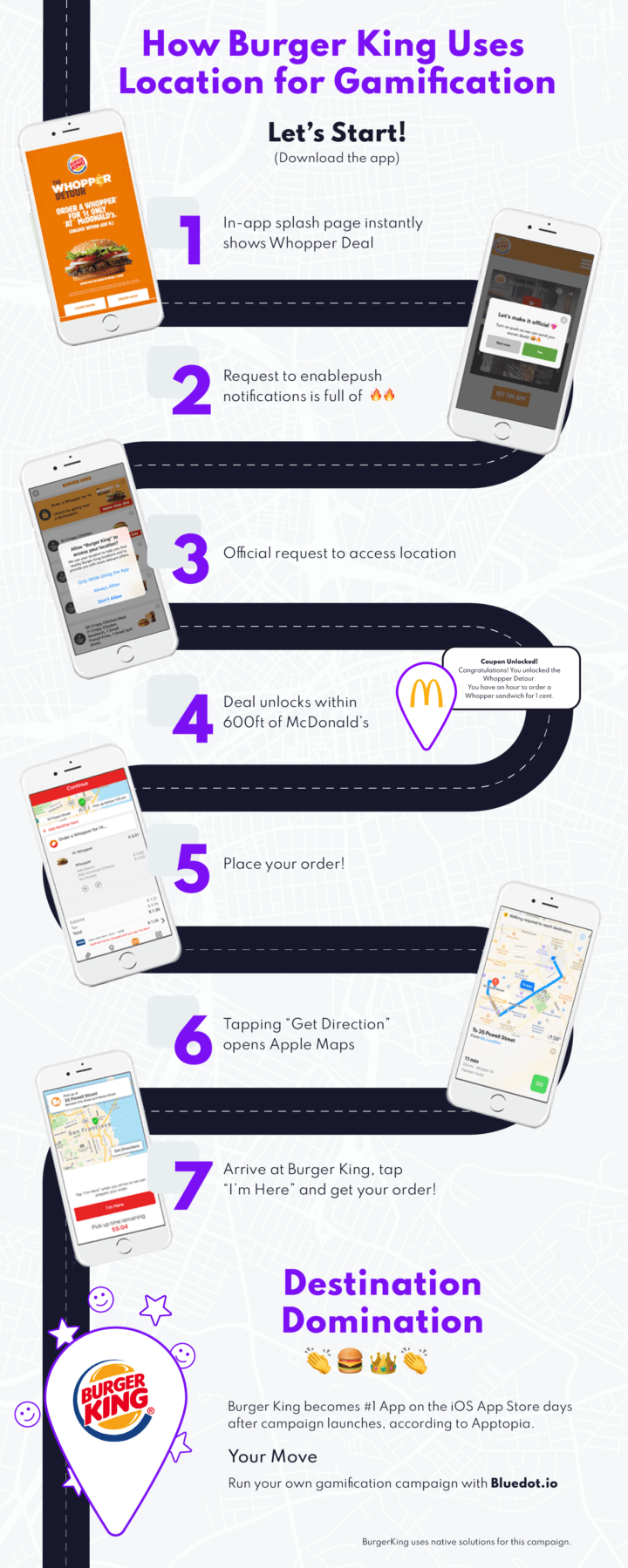 Why app gamification (with location) works
Gaming always makes life fun. But when you combine the digital components of gaming with physical location, the experience unlocks a whole new level. 
Gamification campaigns are particularly effective because the explicit value to consumers makes it easy for app users to opt in to location permissions and push notifications. Customers know exactly why location detection is required and the brand is able to deliver a high-impact, rewarding experience. This value exchange is a must with the new location prompts in iOS 13.
"Gamification works best when it contains a social sharing element, which is why mobile is the perfect platform."

Forbes, 2018
Want to gamify location-based experiences within your app? Request a demo today.
Or need inspiration for other app gamification campaigns? We've got you covered. Download our ebook packed with gamified app experiences to win, retain, and delight users.