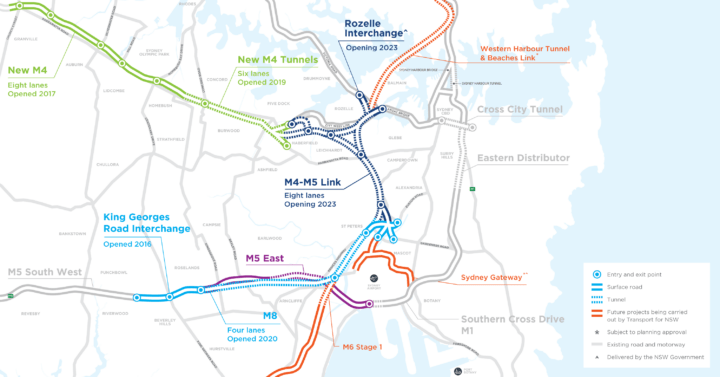 Credit: WestConnex
A new tunnel system has been completed under Sydney, Australia. The $3.2 billion M4-M5 Link tunnels are a crucial link in the WestConnex network, Australia's largest road infrastructure project. 
Transurban uses Bluedot's SDK for its LinktGO app, which allows drivers to pay for casual toll road travel using only their smartphones, via Bluedot's proprietary geolocation technology.
However, tunnels present a unique challenge: Smartphones have limited reception in tunnels! Before the tunnels opened to the public, extensive testing had to be done.
Transurban and Bluedot worked around that challenge by creating zones at the entrances and exits of the new M4-M5 Link tunnel system.
About Transurban
Transurban is a leading toll-road operator based in Australia. Founded in 1996, the business now operates 22 motorways in Australia and North America. WestConnex is 100% owned by Transurban as part of the Sydney Transport Partners consortium. WestConnex is Australia's largest road infrastructure project; construction commenced in 2016 and is scheduled to conclude in 2023.
Most of the WestConnex project has focused on underground roadways intended to help Sydney reduce congestion, improve air quality, and preserve above-ground areas for parks and recreational facilities.
Solution
For drivers who choose to pay for their toll road travel via the LinktGo app, Bluedot created four zones: an entrance and an exit on each side of the new M4-M5 Link tunnels. The geofenced zones had to be accurate enough to determine if a car was entering or exiting, even if the opposing lanes were just a few meters apart. 
Bluedot's engineering team went on site to test the four zones with a variety of mobile devices. Fully equipped with 60 test devices running different versions of iOS and Android, the team visited the tunnels to gather data on where each device triggered each geofence.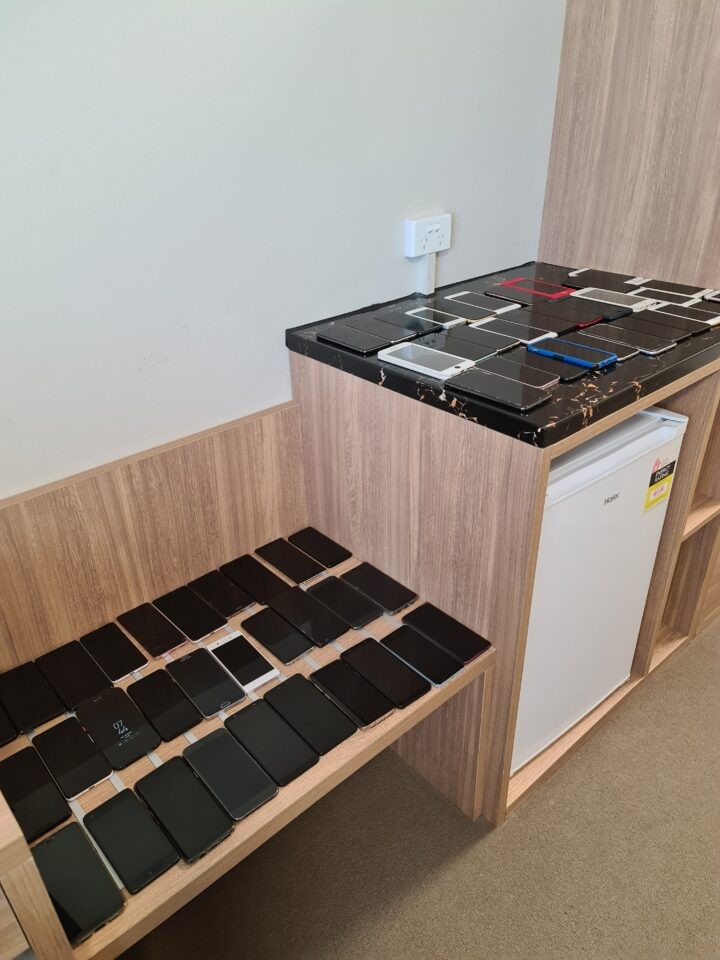 Result
To be considered a success, Bluedot had to demonstrate not only its ability to capture data in real-time, but also to do so at high speeds (think 50 mph or 80km/h) with pinpoint accuracy. Given that the goal is to toll LinktGO app users accurately, false positives and false negatives had to be kept at minimum — no matter which types of iOS and Android devices the drivers use. After thorough testing, all four zones worked as expected. 
With Bluedot, businesses can rest assured that our proprietary technology has been rigorously tested. Bluedot will continue working with the Transurban team to ensure high-accuracy cashless tolling experience for LinktGO app users throughout the new tunnel system.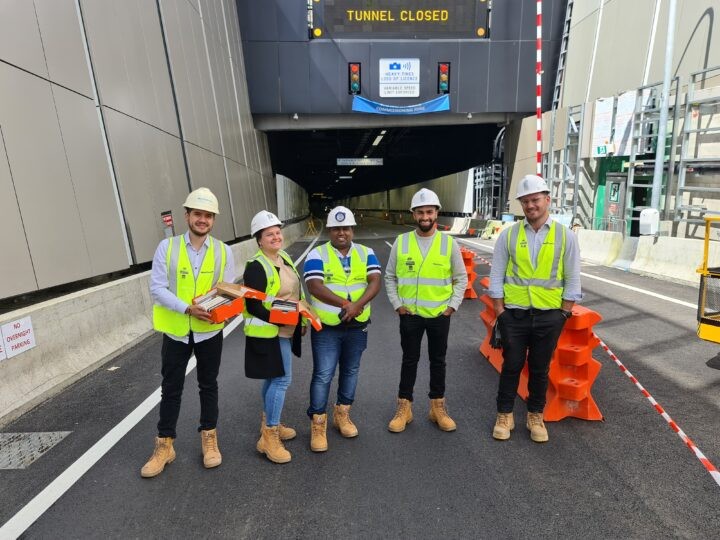 Speak with one of our location experts today to see Bluedot's award-winning geofencing technology in action. 
It's proven, scalable, and flexible.