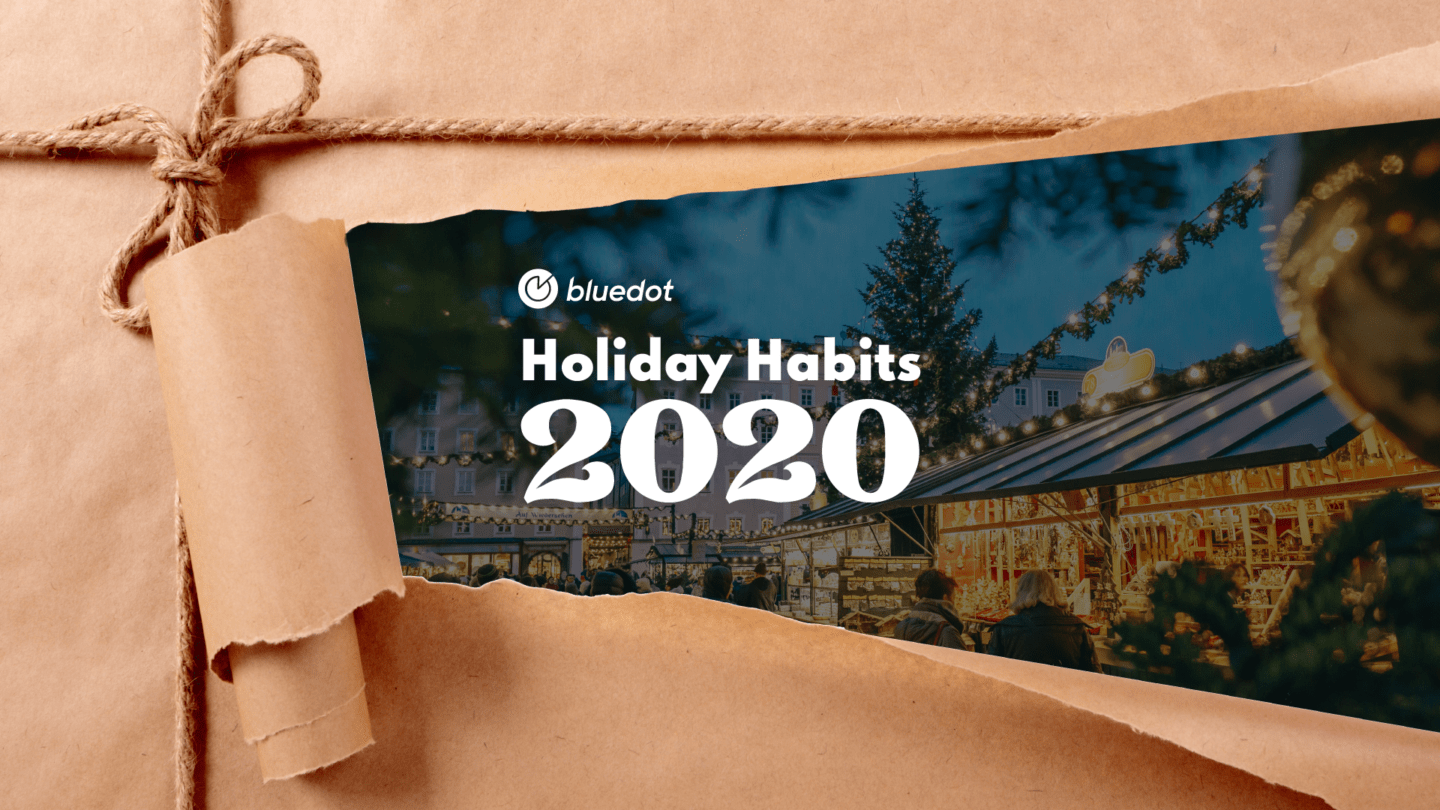 New Study: Retail Holiday Shopping Habits for 2020
The upcoming holiday season will look different this year as shoppers have acquired new habits over the last several months due to COVID-19. We wanted to dig into those new behaviors to understand what consumer behaviors retailers can expect. 
Our latest study - Holiday Habits 2020 - surveyed over 1,500 American consumers and shows mobile apps, curbside pickup, and buying online, picking up in-store (BOPIS) will all be critical initiatives for retailers desperate to retain market share during an extremely uncertain holiday shopping season.
We found that for 80% of consumers, the ongoing pandemic will increase their use of curbside pickup for gift purchases. This still relatively new retail service has yet to meet customer expectations with 60% of consumers stating they want automated check-in on arrival and staff to bring their order to their car, but only 30% are currently receiving this level of service. BOPIS is also taking hold with consumers as two out of three respondents plan to use this service the same amount or more often this year. 
Consumers want an effortless, fast, and automated carside experience with limited wait times. Even at peak hours, brands must ensure wait times are well under 10 minutes.
Strikingly, our research further revealed 75% of consumers plan to use mobile apps for at least half of their holiday shopping this year. Key findings from the study also showed an increase in mobile app downloads for holiday shopping, with half of consumers indicating that they are likely to download two or more new apps this shopping season.
It's becoming increasingly clear that consumers are more receptive to mobile as the majority plan to download and use mobile apps for their holiday shopping. There's a unique opportunity this year for retailers to acquire new customers.
Equally notable, the vast majority of consumers (92%) are feeling varying levels of concern that stores are taking the appropriate health and safety precautions. Consumers also cited excessive wait times and long lines as top safety concerns for holiday shopping.
Get the full study to find other critical insights on retail shopping this holiday season!