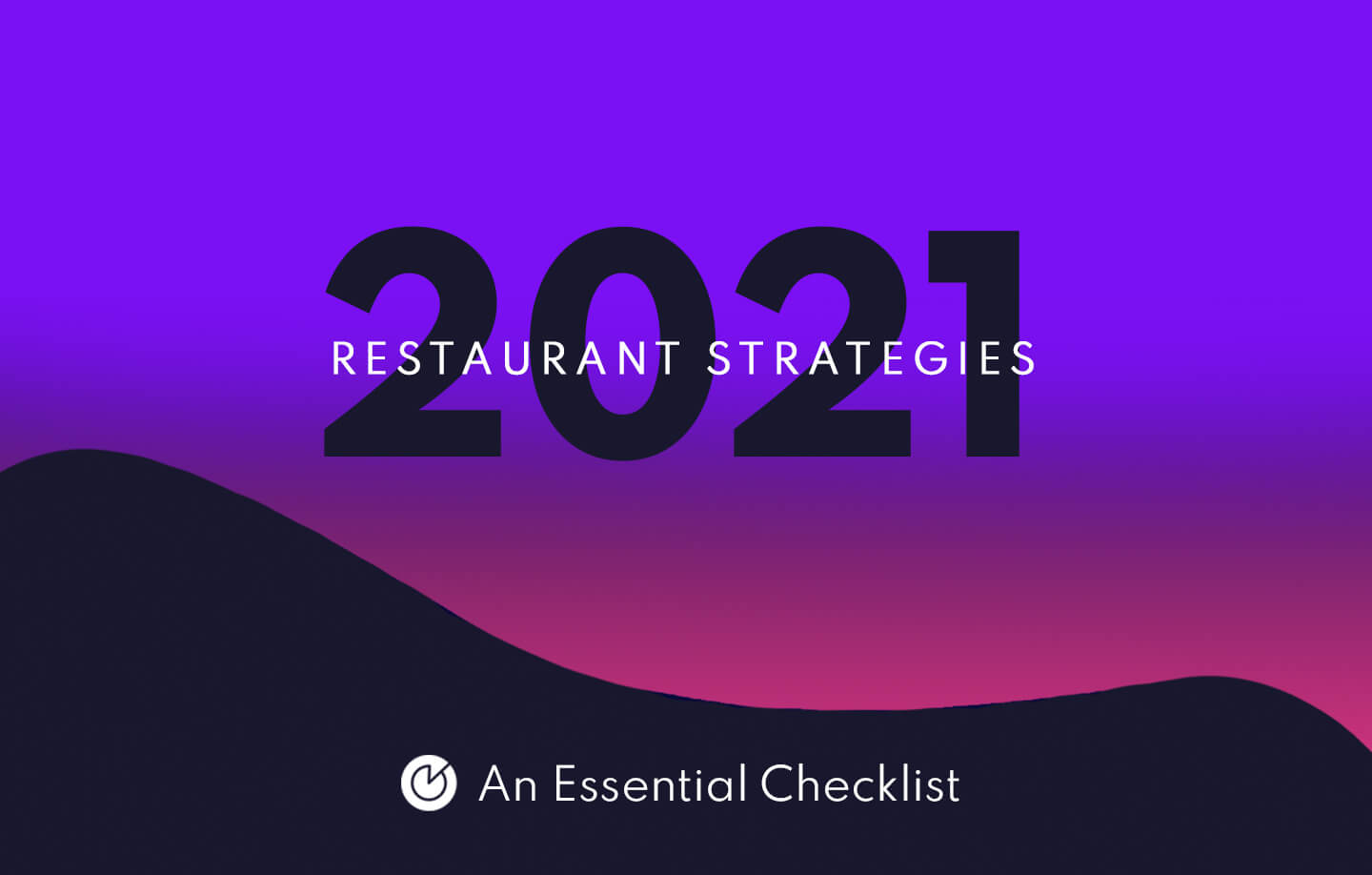 2021 Restaurant Strategies: An Essential Checklist
2020 brought big shifts to all restaurants - whether quick-service restaurants (QSR), fast-casual, or full-service - as everyone adapted to a surge in mobile orders, increased drive-thru, and demand for a curbside pickup option.
Many of these changes are here to stay with ripple effects continuing for years to come. Based on our Restaurant Predictions for 2021, we've compiled a must-do restaurant checklist for operators to check twice as they make plans to accommodate new consumer behaviors and stay ahead of the competition in 2021.
2021 Restaurant Checklist Infographic

2021 Restaurant Strategies: An Essential Checklist
1. Encourage off-premises interactions
Digital/mobile is everything. Incorporate digital and mobile technologies to ease ordering, reward frequency, encourage store pickups, provide gamification, enhanced loyalty rewards programs, and more.
2. Optimize mobile order pickup
Demand for a seamless mobile order pickup is here to stay and will be essential to providing a rewarding customer experience.
3. Invest in drive-thru
Drive-thru is king now. Enhance the drive-thru experience with geolocation, personalized menu boards, and more to reduce wait times and increase throughput. For brands without one, consider building drive-thru concepts.
4. Regain direct customer relationships; less reliance on 3rd party delivery
Reduce or eliminate reliance on third-party delivery/pickup services by acquiring and nurturing direct customer relationships through the brand's mobile app.
5. Personalize experiences with mobile data
Improve every customer touchpoint with personalization informed by mobile app usage such as purchase history, omni-commerce and delivery, visit frequency and dwell time, etc.
6. Predict customer arrival
Deliver first-class carside service using mobile technologies such as geolocation and predictive arrival technology to alert stores when a customer is approaching and the moment they pull into a curbside space so staff can be ready upon arrival.
7. Future-proof your technology
Quick and dirty solutions may have worked for 2020, but moving forward restaurants need to select technologies that will grow with the brand initiatives as consumer trends evolve. Pick solutions that can multi-task to beat out competitors in the years to come.