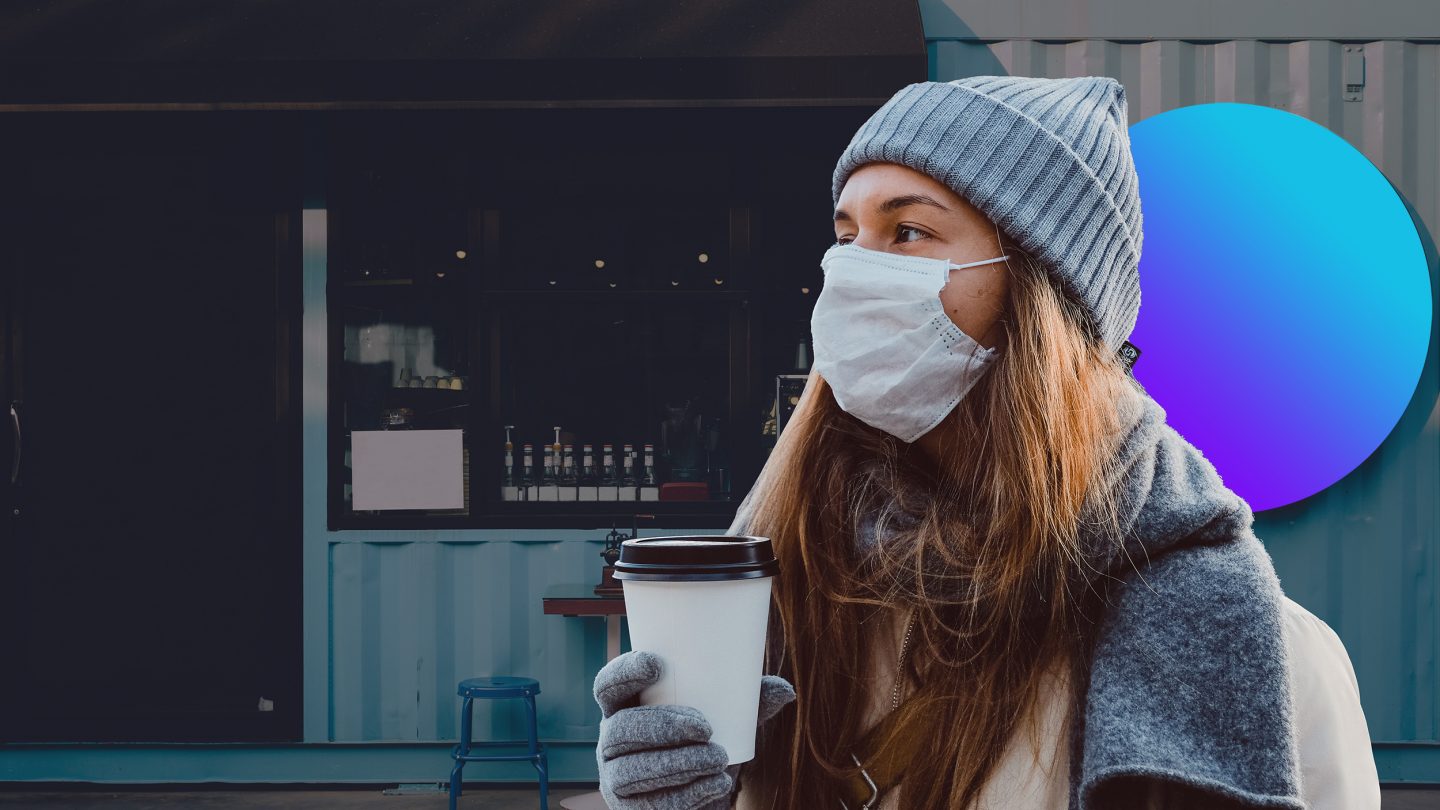 Key Drivers of Consumer Behavior Amid COVID-19
What Matters Most When Purchasing Food and Essentials.
The first few months of the pandemic altered life dramatically, leaving consumers to form new habits as they practice social distancing and shelter-in-place. Although it's unclear how long shelter-in-place will last or how it may alter perceptions of service in the long term, understanding what matters most to consumers now can guide businesses' to meet consumer demands where and how it matters most.
We surveyed over 1600 Americans in our recent study, The State of What Feeds Us, to better understand consumers' new perceptions and behaviors around purchasing food and other essentials.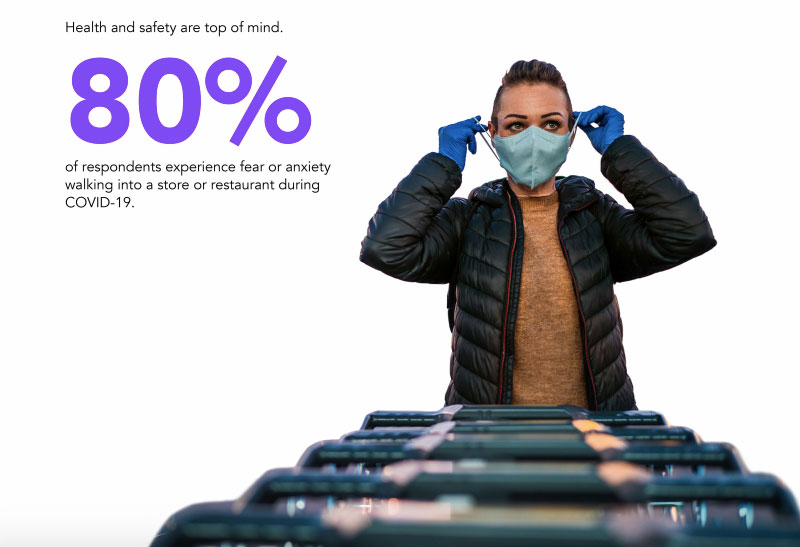 "COVID-19 is forcing people to stay home in unprecedented numbers, including limiting even essential activities such as grocery shopping. This is perhaps most true for Baby Boomers who are considered more susceptible to the virus' threat than younger generations."

Robert Glazer, Forbes
It's understandable to feel a sense of anxiety when entering a public space or business shared by the general public during a global pandemic. Our study showed that businesses can restore consumer confidence and trust in two ways: 
Reduce human contact as much as possible with app pickup or delivery services
Clearly communicate safety and sanitation practices in every interaction with consumers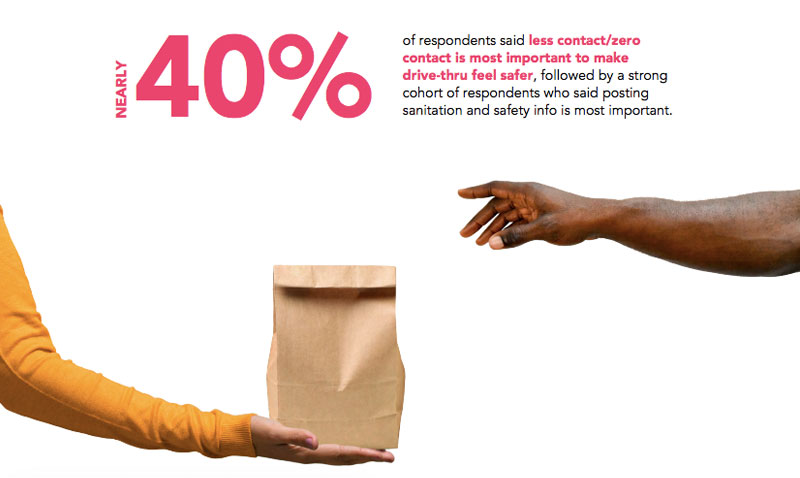 More people are not only using pickup and delivery apps to reduce interaction or contact with on-site staff, but many are using these apps for the first time. The impact of this shift could last for years.
"Although many restaurant lovers will return to physical locations someday, we expect a sizable percentage to continue eating at home. In fact, online food orders (via app or website) are quickly gaining popularity from Gen Z to Baby Boomers. This means we can expect some locations to evolve into smaller in-store dining spaces, with leaner operations, more focused on delivery and takeout."

Hannibal Baldwin, QSR Magazine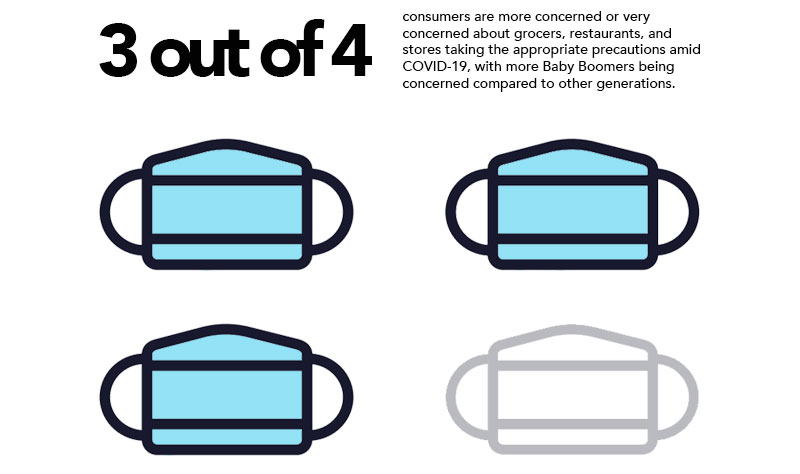 "While cleaning and disinfecting have always been important parts of a healthy environment, the emergence of the novel coronavirus emphasizes how critical each is for the long-term health and safety of both foodservice professionals and their guests."

Keith Manning, QSR Magazine
To meet the heightened needs of consumers, Taco Bell President & COO Mike Grams has introduced a 'dedicated cleaning role' at their restaurants. 
"We have dedicated a person to increase the frequency of cleaning, this person will clean high-traffic touchpoints for customers throughout their dining experience both in restaurant and in the drive-thru. Team members in this role will be trained to signal to the customer that we are preparing their order properly and ultimately, safely."

Mike Grams, QSR Magazine
Easing anxiety while restoring consumer confidence are the first steps restaurants and grocers can take when delivering exceptional service. Consumers want to know that their health concerns are addressed before walking into a store while also expecting robust and reliable app experiences to compensate for the minimal to no contact they have with employees. Long lines, confusing pick up experiences and soggy food continue to play a critical role in consumer satisfaction.
Get all the insights by downloading the study The State of What Feeds Us.