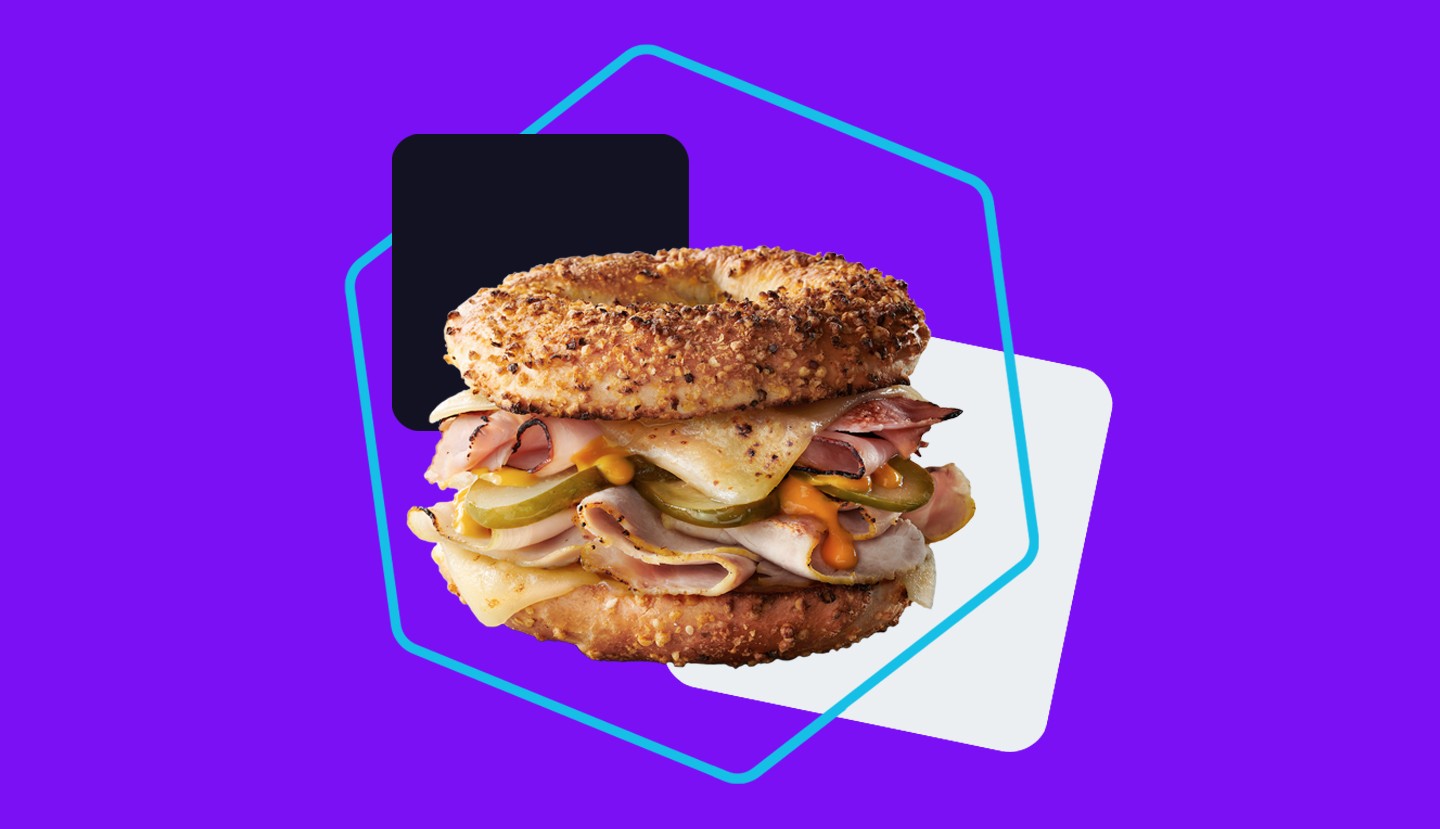 Oracle Virtual Connect: Kettlemans Blueprint for Mobile Order Pickup
Recently, Bluedot's Co-Founder and CEO, Emil Davityan sat down at Oracle's Food and Beverage Virtual Connect with Amer Wahab, Kettlemans Bagel's COO, and Keshav Kiran, Head of Global Strategic Partnerships to discuss the tech behind mobile order pickup and customer personalization in quick service.
In their talk, High-Impact Quick Service Experience: How Kettlemans Serves Up the Perfect Bagel Every Time, the panel discussed how Kettlemens built a blueprint for mobile success with Appsuite, a leading provider of restaurant CRM solutions, Bluedot's high-accuracy location software, and Oracle Micros Simphony Point of Sale (POS) system.
Not Your Average Bagel Shop
Headquartered in Canada, Kettlemans is "not your average bagel shop." Serving hand-rolled Montréal style bagels, fresh salads, and sandwiches made with premium ingredients, Kettlemans regularly has three generations of guests sitting together for meals. 
Serving long queues of customers from a diverse age group, they wanted to increase throughput with mobile order pick up while maintaining a high level of the warm, personalized experiences their customers expect.
"We wanted to make sure that both our guests' and staff experiences were not hindered by the introduction of a new technology.  Working with world-class technology that integrated seamlessly with Oracle Simphony was also non-negotiable for us."
In order to create the convenience for customers to get the food they want, how and when they want it, Kettlemans turned to  Bluedot to help them streamline their mobile pickup experience by knowing exactly when customers are on-premise.
"Logistics in the new customer experience. Oftentimes mobile ordering and pickup  are the only two chances for restaurant brands to interact with a customer. The ability to improve these experiences across mobile and on-premise redefines how restaurant operators can serve their customers."
How Bluedot, Appsuite, and Oracle Work Together for Frictionless Customer Experiences:
1. Mobile Rewards
Customers engage with Kettleman's loyalty program via their app built by Appsuite.
2. Mobile Ordering
Customers use the app to place a mobile order. Amer notes that by simply launching a mobile ordering and rewards solution, Kettlemans saw a 27% increase in average order size.
3. Predictive Arrival Technology
Bluedot picks up the customer's Order ID and uses predictive customer arrival technology to notify Kettlemans staff of when to start preparing the order based on the customer's estimated time of arrival.
4. On-Premise Detection
Bluedot is instantly able to detect when the guest has arrived on-premise for in-store pick-up.
5. Informed Staff
This information is sent to Oracle Micros Simphony POS for the Kettlemans' staff to act on and manage in a single, orchestrated place.
6. Fresh, Delicious Food
Staff delivers the freshest food to customers who enjoy a warm, personalized branded experience without having to wait.
7. Kettlemans Magic
Kettlemans customers leave feeling like family. 😁
"This is a blueprint for any small or medium-sized company that wants to adopt a mobile-first strategy."
The Future is Bright for Mobile Order Pickup
Having their own app, Kettlemans is now able to rely less on third-party vendors to meet their customer's needs - and they're not alone.  According to our State of What Feeds Us, Vol 3 Study, 85% of consumers have at least one restaurant app on their phone.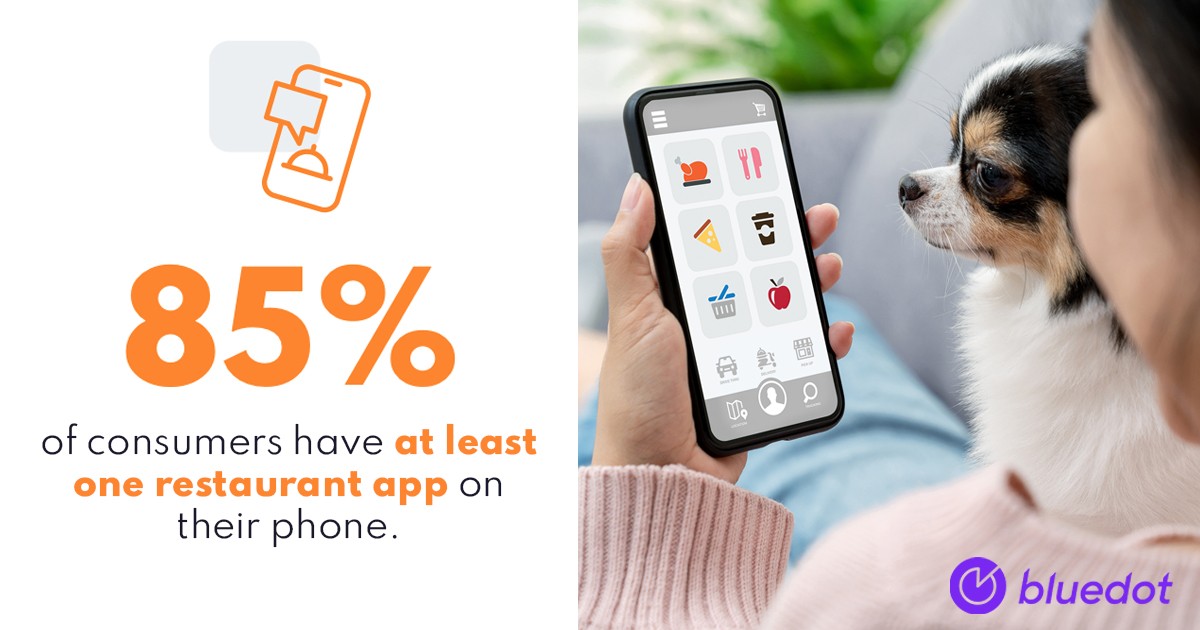 With the success they've seen in the past year and a robust tech stack to support them, Kettlemans plans to double the number of stores in the next 18 months.
See For Yourself
Bluedot's high-accuracy geofencing technology is 100% software-based, which keeps costs down for restaurants, QSRs, and retailers looking to avoid expensive beacons and deploy at scale. 
Other use cases for this technology include:
Smarter Messaging

Gamification
See how Kettlemans turbo charged their mobile-first initiatives to serve fresh food at any time for mobile order pick-up by watching their Virtual Connect talk.
As customers continue to seek faster, safer, more efficient dining options, restaurant operators need to accelerate their technology roadmap to meet this demand and stay ahead of the competition.  Request a demo today!
Related Content