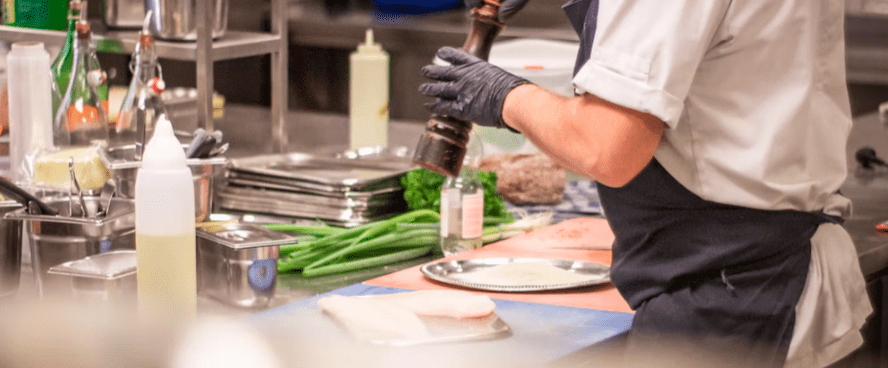 Six Restaurant Industry Predictions for 2023
For many restaurants, 2022 felt like a return to normal.
However, QSRs felt a sharp rise in competitive pressure from every direction: concept stores, smaller-footprint options and even coffee shops.
Consumers will always want fast food, but even recession-proof QSRs are likely to face steep competition in the coming year as coffee chains, convenience stores, and new concept stores threaten to take a bite out of their bottom line.
In 2023, we predict the restaurant industry will respond. Marketing will blend with operations to deepen customer engagement, often based around location and behavior data.
Here are Bluedot's six predictions for the year ahead: 
1. Driven by marketing initiatives and data, restaurants will lean into hyper-personalization. 
To lure customers into stores, customization will be marketing driven with digital-first strategies. Brands will experiment with dynamic pricing, personalized menu items, and deals based on a micro-level understanding of the individual customer.
For example, digital menu boards will become more prevalent to display personalized, preferred menu options based on loyalty data.
We'll see marketing play a much bigger role as restaurants lean into mobile apps and data to make more actionable operational decisions with an emphasis on personalization and loyalty to retain market share.
2. Fast food remains popular, but competition heats up. 
QSRs aren't just competing with their rivals anymore. There's growing competition between fast food brands and stores that offer a faster, easier, or more engaging buying experience — smaller footprint stores, coffee chains with shorter drive-thru lines, or convenience stores that continue to invest heavily in food service initiatives.
Some fast food customers will be lured away from QSRs in search of healthier options, clean ingredients, or even environmentally friendly packaging. In some cases, smaller restaurants may need to be more mission-driven and provide a healthier menu to compete.
3. Smaller-footprint stores will emerge focused on off-premise strategies and rapid order pickup. 
As consumer restaurant habits continue to shift away from in-store dining and mobile ordering becomes more prevalent, some restaurant brands have launched new stores uniquely designed for mobile orders, curbside pickup, and the drive-thru.
In lieu of in-store dining, we'll see distributed, smaller footprint stores that offer a highly personalized customer experience. Real estate will be more optimized for order pickup, whether that's dedicated mobile-only drive-thru lanes or curbside pickup spots. These initiatives will be further enhanced by automation such as AI voice ordering.
4. Multi-brand conglomerates will explore ways to use data across restaurants. 
Conglomerates will soon leverage customer data platforms (CPD) and efficient technology solutions to enable omnichannel marketing initiatives, consolidated loyalty programs, and other promotional campaigns across different restaurants.
For example, we might see mobile apps that encompass multiple restaurant brands and allow customers to use consolidated points or rewards at multiple restaurants. Of course, it will all be dependent on consumers' openness or sensitivity to shared data across a family of brands.
5. Tech-friendly concept stores will gain momentum and many will include drive-thrus. 
To test new genres, menus, or even customer experiences, concept stores will continue to pop up as a way to better gauge consumer demand, feedback, and preferences before a full-scale rollout. This could include multiple restaurant brands within one store, or bringing popular items from one restaurant into another's menu.
6. The online and offline customer experience is becoming one experience. 
Brands recognize that the customer experience doesn't stop once a mobile order is placed or when a customer leaves the store.
Highly valuable contextual data that captures customer behavior, preferences, demography, location, and more both on- and off-premise will enable marketing to make more actionable decisions and deliver a consistent and seamless customer experience on a mobile device, in-store, or a combination of both.
This is not just a seamless handoff between online and offline, but a full engagement integration at the technical level, ultimately delivering bespoke customer experiences.
Ready to see what Bluedot can do for your business? 
Bluedot works across key industries including retail, restaurants, and transportation. The global brands that trust Bluedot for their location strategy include Federal Realty, McDonald's, Dunkin', Six Flags, and IAG.