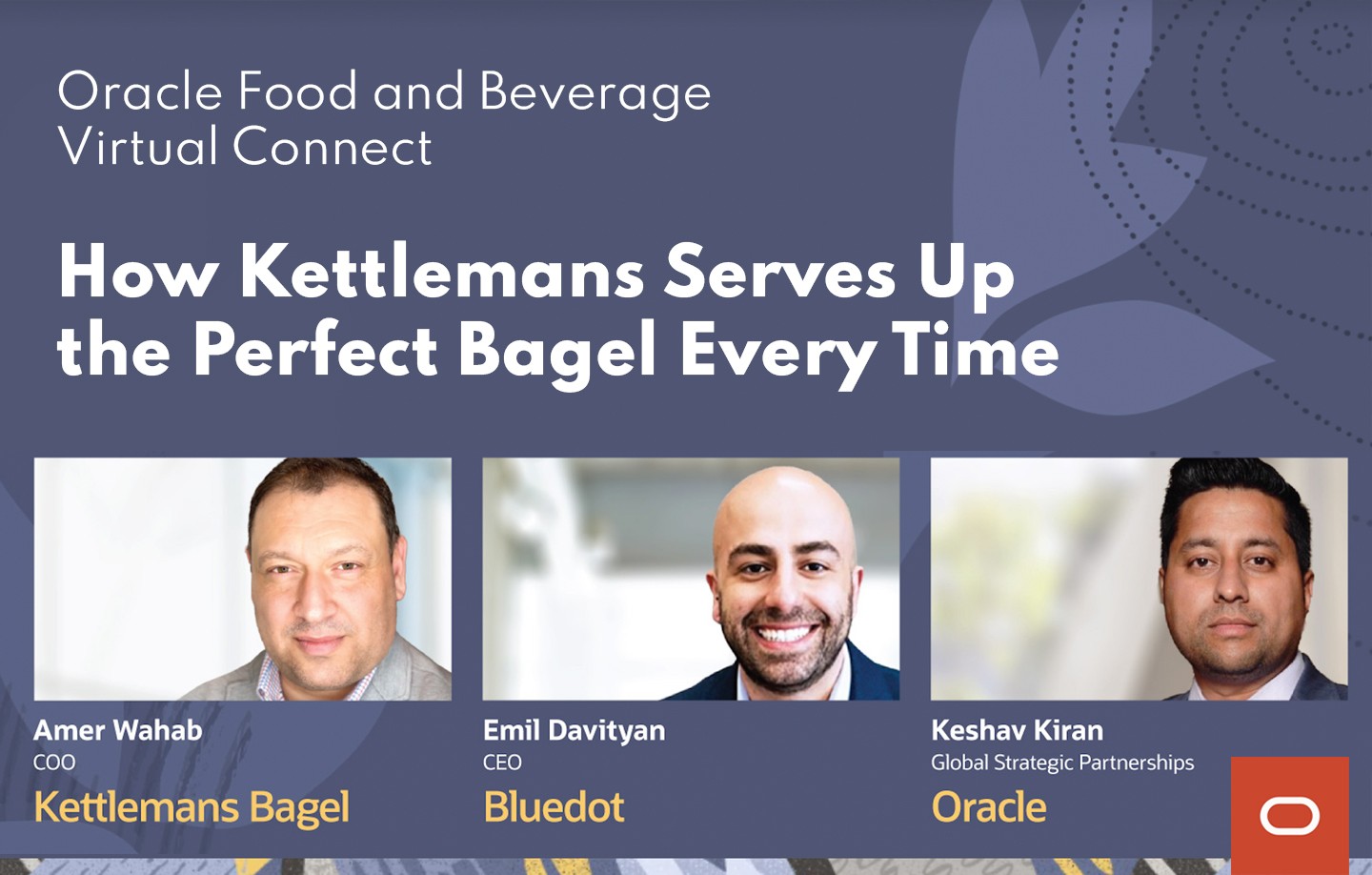 Join Us at Oracle's Food & Beverage Virtual Connect 2021
Join us at Oracle's Food and Beverage Virtual Connect where Bluedot's Co-Founder and CEO, Emil Davityan will be speaking with Amer Wahab, Kettlemans Bagel's COO, and Keshav Kiran, Head of Global Strategic Partnerships at Oracle about mobile ordering and customer personalization in quick service.
In their talk, High-Impact Quick Service Experience: How Kettlemans Serves Up the Perfect Bagel Every Time, the panel will discuss how location insights from Bluedot power Kettlemans to better serve customers with faster, more personalized service. Learn how Kettlemans' digital strategy delivers on the promise of warm bagels and sandwiches anytime for order pick-up. 
Oracle's Food and Beverage Virtual Connect is a unique event bringing together restaurateurs from all over the world and industry experts in sessions designed to inform and educate on how to stay on the cutting edge of our ever-changing industry. In addition to the Executive keynote Q&A and customer panel, Virtual Connect with feature customer breakout sessions where Oracle customer executives talk openly about challenges, opportunities, and solutions.
Details


Wednesday, April 28, 2021

11:00 AM to 11:30 AM
 

Click here to register for Virtual Connect
 
Learn more about Bluedot's award-winning solutions for restaurants and QSRs.